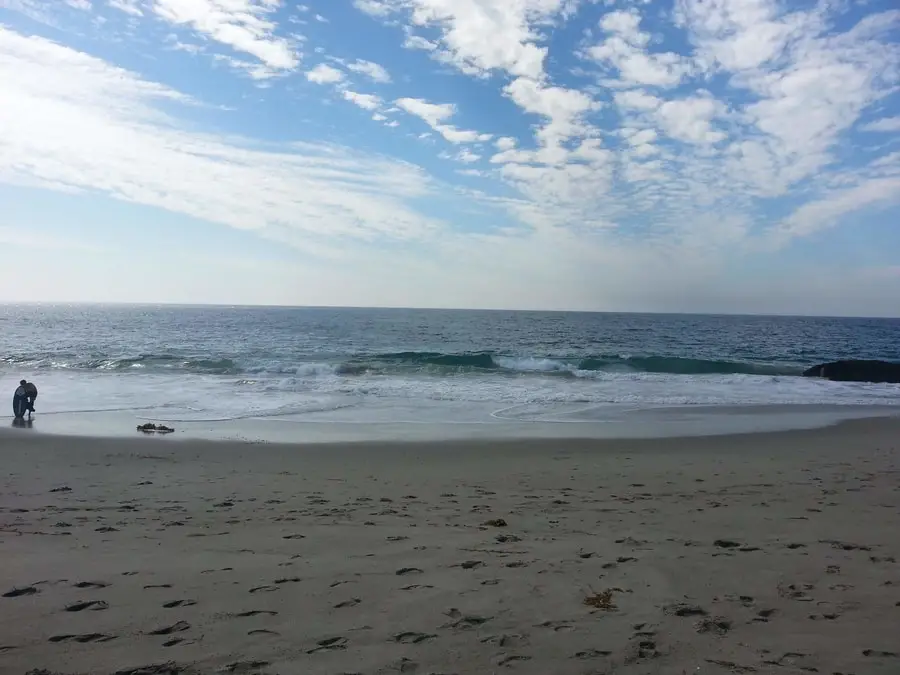 Camping on the beach can be a wonderful experience unlike camping anywhere else. It usually isn't as secluded as camping in the mountains or the desert, but it's still camping and it's still a great time. If you are trying to go camping on the Oregon coast then you have come to the right article.
So, is camping on the beach legal in Oregon? While all of Oregon's coastline is considered to be public, most of it is illegal to camp on because of state and local ordinances but there are some areas where it is technically legal.
State and local ordinances make most camping on the coastline illegal, but there are some ways you could still get your beach camping fix in Oregon by sticking to designated campgrounds within state parks and by backpacking on the Oregon coast trail.
By the way, If you are in the market for a new tent, then you should click here

to see the one I recommend on Amazon.
Oregon's Coastline Is All Public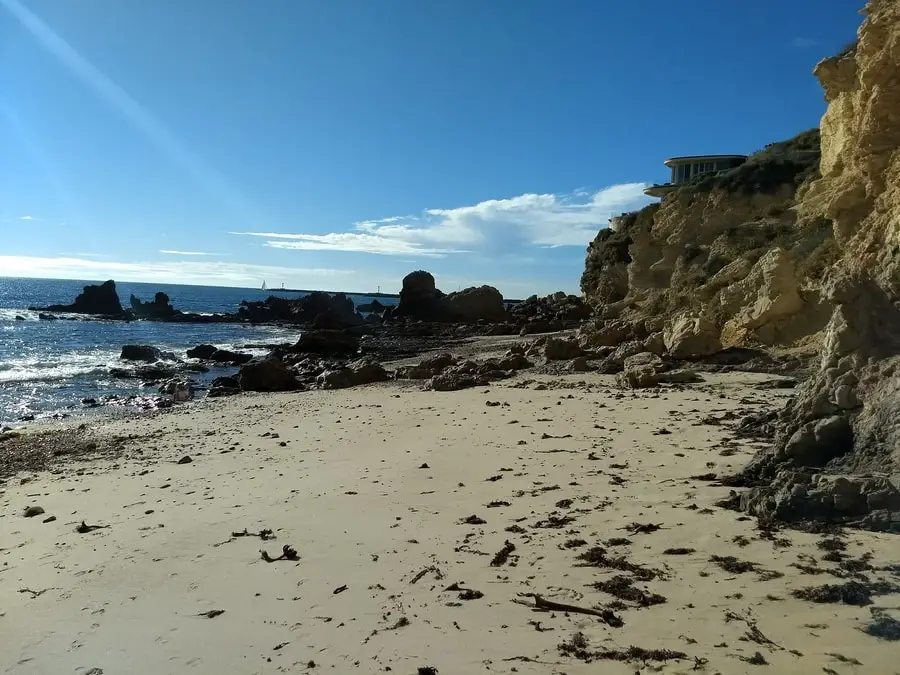 Let's first start off with some good news about the Oregon coastline, and that is that it is all public. You won't have to worry about trespassing on someone's private property if you are walking on the beach in Oregon. The "beach bill" as it is known "established a permanent public easement for access and recreation along the ocean shore seaward of the existing line of vegetation, regardless of ownership." according to the Oregon.gov website.
So basically all 362 miles of the Oregon coast may be enjoyed by the public, however, this does not mean that beach use is unlimited and that there are no rules. Quite the opposite since state and local governments can impose restrictions on the use of beaches. Unfortunately for campers, many of those restrictions are in relation to overnight camping and parking on or near the beach.
It's not all bad though since the Oregon State Park System has dozens of recreational areas located on the beaches of Oregon with many of them offering traditional campgrounds that can be reserved. Most beach campgrounds in the parks aren't directly on the beach for safety and environmental reasons, but they get you close enough to appreciate the Oregon beaches for how magnificent they are.
Why Go Beach Camping On The Oregon Coast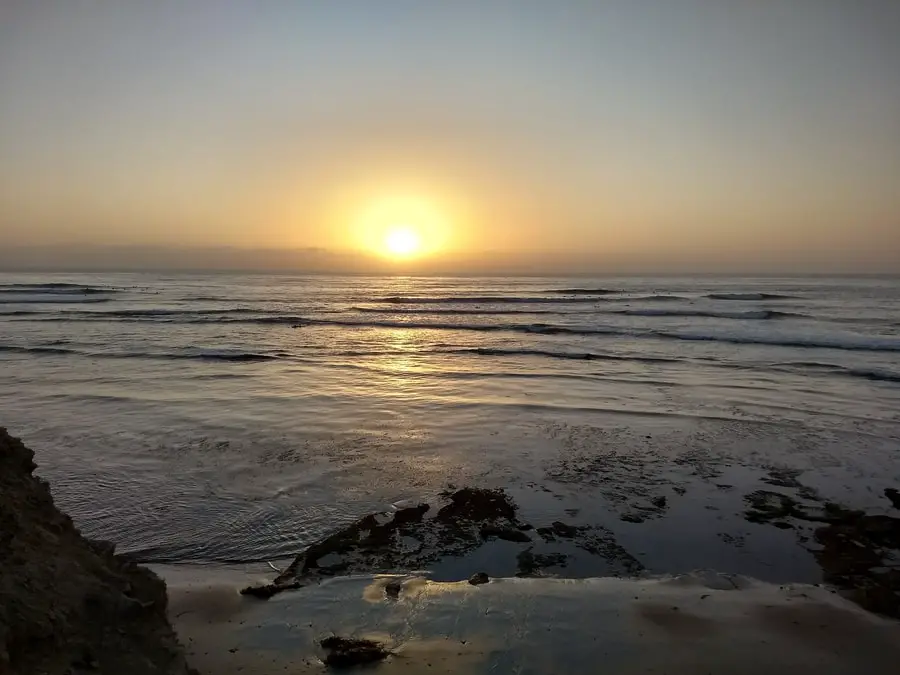 Oregon has about 362 miles of coastline to explore. Your beach experience can differ drastically from north to south. Beach camping has always been a very sought after experience by new and seasoned campers. All that everyone talks about is California beaches, but did you know that Oregon has its fair share of wonderful beaches to explore and camp on.
Beach camping is unlike other camping destinations such as the mountains or the desert. The beaches are usually much more crowded, and it can often be difficult to get some solitude time to enjoy it. However, when you are camping near the beach you can easily get up early and take a walk on the beach and experience it with a lot less foot traffic.
Beach camping is also very relaxing, especially if you are close enough to hear the waves crashing down. It's no wonder why "ocean waves" are one of the most popular sounds to help people sleep. Other nostalgic ocean sounds and smells can make your beach camping experience more enjoyable. 
Dangers Of Beach Camping In Oregon
As wonderful as beach camping can be, there are also many dangers associated with it if the proper precautions are not taken, especially in Oregon with its wide variability of weather conditions.
The tide can change unexpectedly
You might think that setting up camp far away from the water means your safe, but not always. High tides change depending on the season and water it could reach all the way up to the line of vegetation. Camping directly on the beach is not always a good idea, this is part of the reason why state campgrounds are not right up along the beach.
Sneaker waves are a real thing
Sneaker waves are large waves that sometimes appear unexpectedly. They are well known for happening along the Oregon coast. These large waves are unpredictable and much larger than a previous wave you may see on a regular basis. The force of the wave could be dangerous on its own, but large driftwood being washed up is also a major concern.
Bad weather is almost certainly worse on the beach
When you are camping on a beach, or just on a beach in bad weather it can feel many times worse than if you were back in town. This could be because high winds can kick up dirt and debris and there are usually no structures around to stop it. 
What Are The Laws For Beach Camping In Oregon?
Just as many other states have done, Oregon implements strict "no camping" laws in many of its beach areas even though they are public. You can find many of Oregon's camping laws banning beach camping on Oregon Secretary of State website.
One notable posted Oregon law is "Overnight camping, including overnight sleeping in tents, driftwood shelters, sleeping bags, recreational vehicles, trailers or automobiles, on the ocean shore within the city limits of Cannon Beach, Lincoln City, Seaside, Newport, Bandon, Gold Beach, Rockaway Beach, and Manzanita is prohibited."
Here is some more important Oregon law verbiage "Camping on the ocean shore between the Necanicum River and the South Jetty of the Columbia River is prohibited. For the purposes of this rule, camping includes, but is not limited to, erecting a tent or temporary shelter or arranging bedding, or both, or parking a recreation vehicle or other vehicle in such a manner as will permit remaining overnight, or for other extended periods."
Lastly, one more Oregon law affecting beach shore camping in Tillamook County is "Camping on the ocean shore between the north boundary of the City of Manzanita and the Neahkahnie Mountain headland is prohibited until such time as the adoption of a comprehensive ocean shore management plan may allow camping in the above area. For purposes of this rule, camping includes, but is not limited to, erecting a tent or temporary shelter or arranging bedding, or both, or parking a recreation vehicle or other vehicle in such a manner as will permit remaining overnight, or for other extended periods."
Here is a map made on Google Maps that has all of the above-listed cities in the laws stated above. Keep in mind that "city limits" can extend much further than you think. Also, some of the laws state no camping in between certain areas. In effect, this means that camping outside of state parks on Oregon beaches is mostly illegal.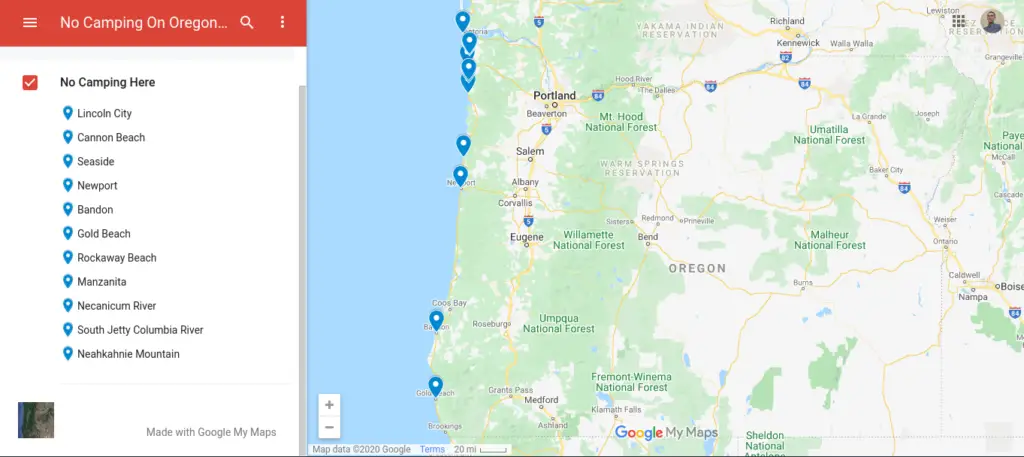 In addition to the above rules, you may find that individual Oregon state park units forbid dispersed camping within and adjacent to state parks. This further dwindles down the legal area of where you can camp on the beach in Oregon outside of state parks. There will usually be signs expressly denoting no camping, but not always. It is your responsibility to know the laws of the area where you want to camp.
Where To Go Beach Camping In Oregon
Since all of the Oregon coast and beaches are public, much of the coastline has been transformed into state parks that offer some kind of camping opportunities. Most of these state park campgrounds aren't right up against the beach, but they are close enough to really appreciate the Oregon coast.
Here are a couple of popular Oregon state parks that you could possibly go camping on close to the beach:
Beverly Beach State Park
Beverly Beach State Park is a popular state park located in Lincoln County, Oregon. It boasts 53 full-hookup sites, 76 electrical sites with water, 128 tent sites with water nearby, and 21 yurts. They offer camping year-round and take reservations. You can visit their website for complete information on camping and other activities within the park.
Cape Lookout State Park
Cape Lookout State Park is located in Tillamook County, Oregon within a very close distance to Portland. It offers 38 full-hookup sites, 170 tent sites, 1 electrical site with water, 13 yurts, 6 deluxe cabins, and 2 group tent camping areas. Camping opportunities are plentiful and you can make reservations online. Visit their website for complete camping information.
Fort Stevens
Fort Stevens is located in Clatsop County, Oregon almost about as north as you can go in Oregon. It is a former military installation that has been transformed into a state park with endless outdoor recreational opportunities. As far as camping goes, it has 174 full-hookup sites, 302 electrical sites, 6 tent sites, 15 yurts, and 11 deluxe cabins. Visit their website for complete information on camping and other recreational activities.
Jessie M. Honeyman State Park
Jessie M. Honeyman State Park is located in Lane County, Oregon near the city of Eugene. For camping, this state park offers 47 full-hookup sites, 121 electrical sites, 187 tent sites, and 10 yurts. Campsites can be reserved online and they are open year-round. For more information on camping in this park see their website.
Nehalem Bay State Park
Nehalem Bay State Park is located in Tillamook County, Oregon near the city of Manzanita. For camping, this park offers 265 electrical sites with water, 18 yurts, and a Horse camp with 17 primitive sites. Campsites are reservable and camping is offered year-round. For more information, you can visit their website.
There are plenty of other opportunities too. You can find a camping opportunity in Oregon near you using the state park mapping tool.
Where To Go Wild Beach Camping In Oregon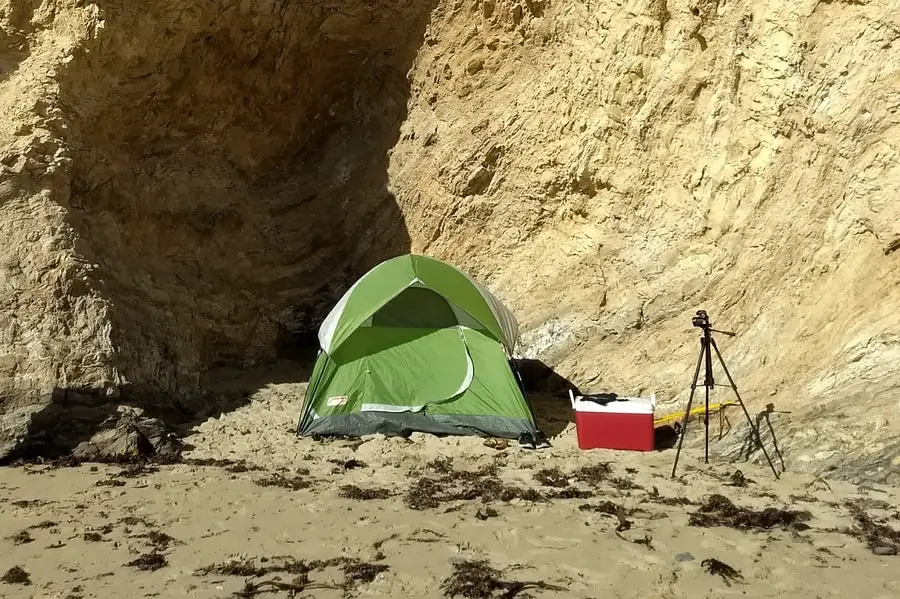 With all the laws, rules, regulations, etc. It can seem like there is no place where you can legally do any wild camping on the beaches of Oregon.
The North Spit – Bastendorff Beach BLM Camping
While not exactly wild in much of a sense, the BLM is known for its very relaxed camping rules. Luckily, the agency does manage a section that includes the Oregon coast. The spot allegedly gets closed and opened to camping on a regular basis because some campers abuse the free camping privileges and stay longer than they are supposed to. So you might want to give the BLM Coos Bay District Office a call before you head over there.
The BLM website still says "Dispersed camping allowed for up to 14-days" on their website as of writing this post, you can check the North Spit page here for any updated information. Camping on BLM land is really easy and simple, if you need a good guide to camping on BLM land then just read this article that I wrote.
The Bastendorff area currently says it is open from dusk till dawn on the BLM website so it might be closed to camping currently as of writing this. Looking through old reviews on various websites I have seen that it has closed to camping on a few occasions and opened back up so you never know. You can check on their website to see if there are any updates or give the district office a call.
Oregon Coast Trail Backpacking
Backpacking the Oregon Coast Trail is one option you have if you want to camp on the beach in some areas along the way. Directly on the Oregon State Park's website, they say:
 "Beach camping is allowed in some areas, but please be aware of the tides and camp above the high tide line. Camping is prohibited within most major city limits and within or adjacent to state parks. Camping is also prohibited in western snowy plover habitat areas."
So right from the horse's mouth, we know that camping on the beach is legal in a few select areas in Oregon. I would be willing to bet that authorities are probably more relaxed towards Oregon Coast Trail hikers, but never take that perception for granted. The state park system also offers many hike/bike camp spots in Oregon State Parks specifically for backpackers and traditional car campers. Visit this page on the park's website to see more information on the Oregon Coast Trail.
Can You Have A Campfire On Oregon Beaches?
Campfires are allowed on some beaches in Oregon, but not all of them. This is another issue that is managed more individually by different municipalities, different management offices, and different beaches.
If you know what beach you will be visiting then it is easiest and best to do an online search to find out before you go. Beaches that restrict campfires usually have signs posted that clearly state just that. Directly on the Oregon State Park website they say "Beach fires are not allowed near driftwood piles, or vegetation. Additional fire restrictions may be in place — watch for signs.".
It is important that you note "additional fire restrictions may be in place" because at any time the rules on campfires on the beach may change. Complete bans on open flames may temporarily be in place because of high fire danger, or for any other reason. More general rules to follow are to always use small logs, keep your fire contained, under supervision, keep away from vegetation, keep away from driftwood, and always put out your fire completely and correctly.
Related Questions:
Can you have a bonfire on the beach in Oregon?
Bonfires are allowed on some beaches in Oregon, but not others. All individual beaches and municipalities can set their own rules when it comes to bonfires.
Are Oregon state parks free?
Only some Oregon state parks have free entry. Others will require a day-use permit fee. Check the specific park's website before you go. Daily passes and annual passes are available.
My Favorite Camping Gear