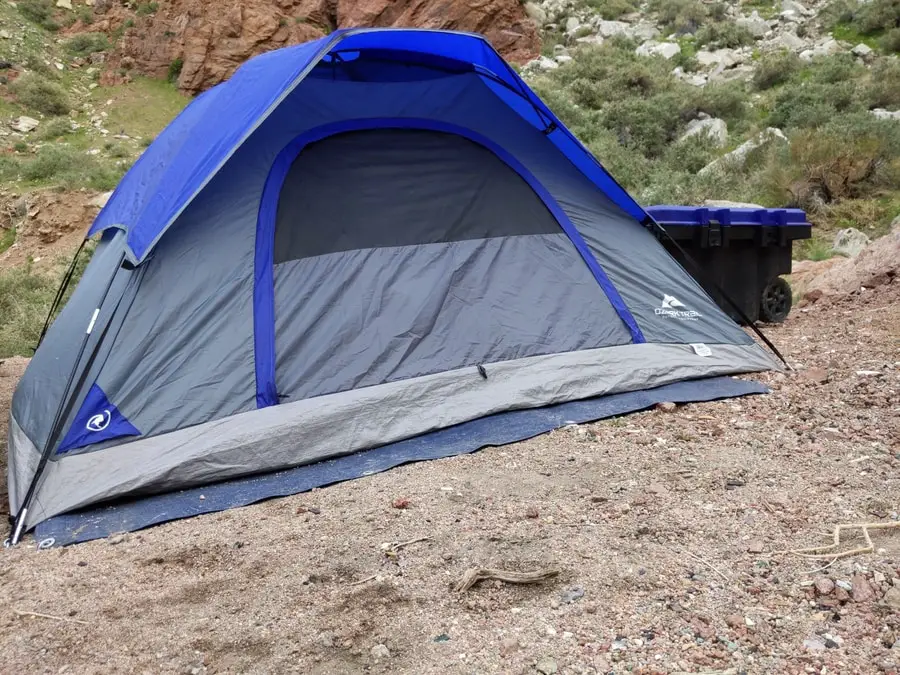 Camping is a relatively low-cost activity that can provide many hours of entertainment, but do you know what is better than low cost? Free. Free camping does exist and it is actually pretty plentiful. "Public Lands" all over the United States offer free camping in some capacity, and the BLM is no exception.

So, is camping on BLM land free? Camping on BLM land can be free in many dispersed camping areas. BLM land also often features low-cost campgrounds with more amenities.

If you want free camping on BLM land then most likely you will need to do some dispersed camping to get it. Dispersed camping typically means camping without any amenities in designated areas away from a typical campground setting.
By the way, If you are in the market for a new tent, then you should click here

to see the one I recommend on Amazon.

Is Camping On BLM Land Free?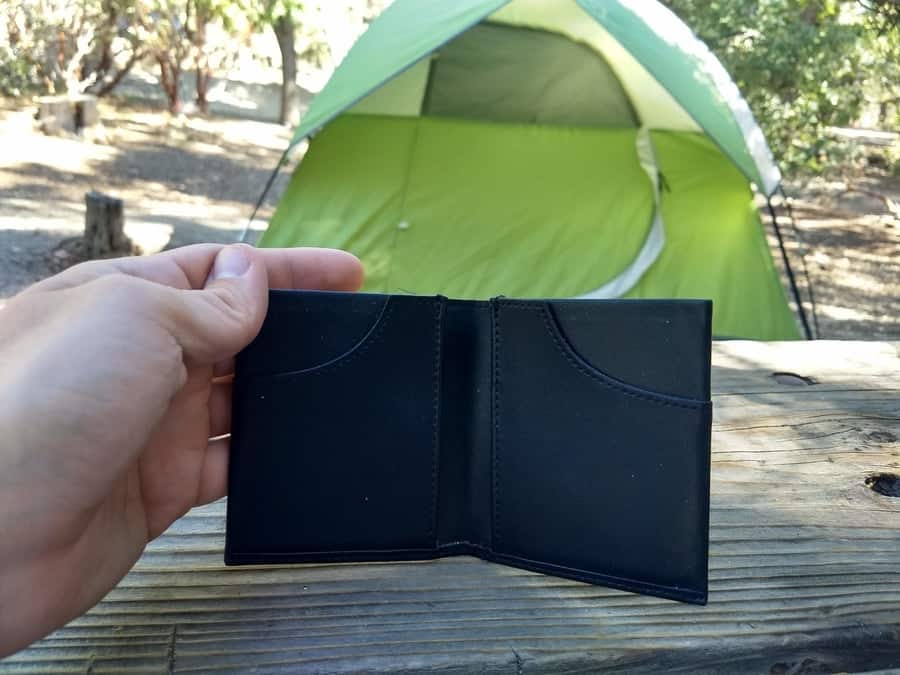 There are numerous opportunities for free camping on BLM land. Most of the free camping you will find on BLM land is in the form of "dispersed camping". Dispersed camping usually simply means camping an area without and amenities. The BLM also sometimes offers primitive campsites with basic amenities such as a fire pit and picnic table for free as well, but usually only in certain districts and areas. Most of the free camping available on BLM land will have no amenities and so you will need to bring everything you need by yourself.

What Is The BLM?
The BLM is the Bureau Of Land Management and it is a government entity in the United States that manages "one in every 10 acres of land in the United States, and approximately 30 percent of the Nation's minerals." according to their website. The BLM was officially established in 1946 but its history of managing land under different names dates back all the way to 1812.

The BLM manages more land than any other government entity. About 245 million acres to be more precise. The majority of land being managed by the BLM is in the west with a heavy presence in states like Alaska, Arizona, California, Colorado, Idaho, Montana, Nevada, New Mexico, Oregon, Washington, Utah, and Wyoming.

The BLM is responsible for managing many different activities such as mineral extraction, conservation, and recreation. Of course, free camping falls under recreation and that is what we are most interested in. Luckily, the BLM is very generous most of the time when it comes to recreational activities on the land it manages.

What Is Dispersed Camping?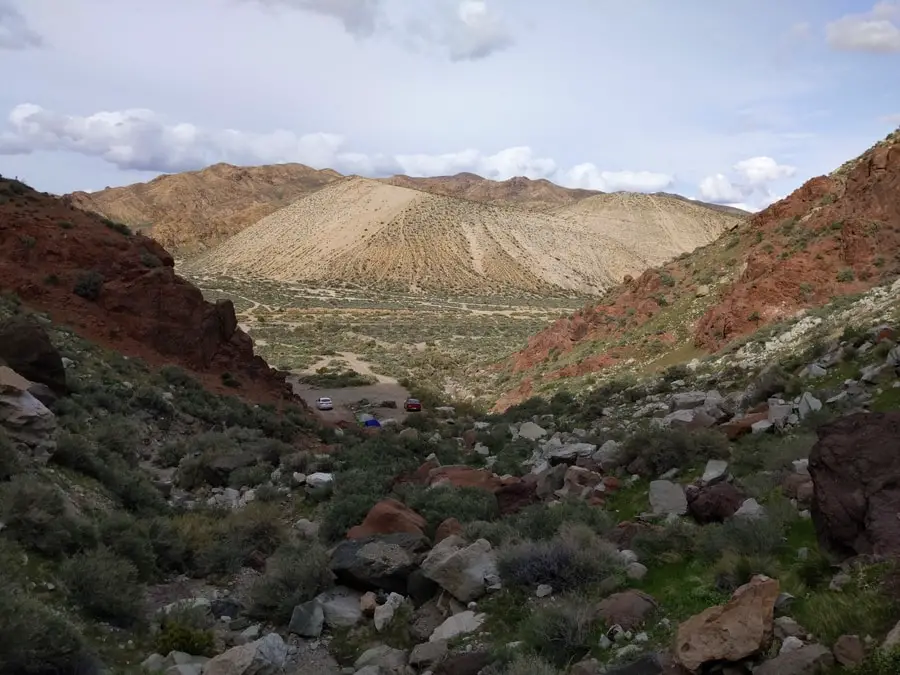 Dispersed camping is the kind of camping you will be doing most of the time if you are camping for free. It generally means camping outside of a designated campsite and forgoing typical campground amenities. This means no running water, no hookups (for RVs), no trash disposal, no picnic tables, no fire pits, no bear boxes, and yes, no toilets.

Dispersed camping is also often called many different things that often mean the same thing to different people. You might have heard of these terms refer to what I have just described above depending on who you talk to. I'm not saying that they all mean the same thing, I am saying that some people use the terms interchangeably when talking about dispersed camping

Boondocking
Dry Camping
Primitive Camping
Stealth Camping
Wild Camping
Backcountry Camping

All of these terms are technically not the same as dispersed camping, but they can be similar. If you want to learn a lot more about what "Primitive Camping" is then you can click here to read my full guide on primitive camping.

Similarly, if you want to learn more about what "Dry Camping" is then you can click here to read my full guide on dry camping. Dry camping doesn't necessarily mean dispersed camping all the time.

Lastly, I have also written a full guide on dispersed camping that I think you would really benefit from reading, especially if you are considering camping on BLM land for free. I will talk a little bit about the same things as in that article, but I went very in-depth in the dispersed camping article so I highly recommend you check it out by clicking here. 

How To Camp For Free On BLM Land
Camping for free on BLM land is almost as easy as showing up and following the rules. It is very similar to camping in a regular campground, except that you will have more responsibilities since some of the amenities that you might be used to aren't going to be there. For example, there will probably be no trash disposal and so you will need to keep all of your trash with you and take it back with you when you are done camping.

There might not be a picnic table and so you will need to bring your own table and chairs. There might not be a fire ring and so you will need to either use a pre-made one from rocks, bring your own fire pit, or go without a campfire. There will probably be no running potable water and so you will be responsible for bringing all of the water that you are going to need. There might even be no toilet available. This means doing your business the old fashioned way and properly burying it at least 6" deep and at least 200' from any natural water source.

The bottom line is that camping for free on BLM land usually is as easy as showing up, following the rules and having a good time except that you will have to do some additional planning in order to account for the lack of amenities that won't be offered. The information in the following paragraphs will also help you out a lot when it comes to planning a BLM camping trip

How To Find BLM Land To Camp On
The best way to find BLM land to camp on is to visit their website and look at some of the maps they have available. They have interactive maps and picture maps that show where the land they manage in and it often shows you where you can camp.

Another great resource is Google Maps. Google Maps often displays "green areas" like parks, including public land managed by the BLM. If you know of an area that is managed by the BLM you could go over to Google Maps and use it as a resource to help plan your trip. You can look at geographic features, directions, roads, etc.

Once you know where the BLM area is, the best way to find a camping spot is to drive out there and find it yourself. Dispersed camping requires some adventure in order to find a good "campsite". Maps help you find the overall area of where to camp, but you can only really find your actual camping spot once you are there. It is very different than traditional campgrounds that have assigned parking spots and campsites.

What To Bring On Your Camping Trip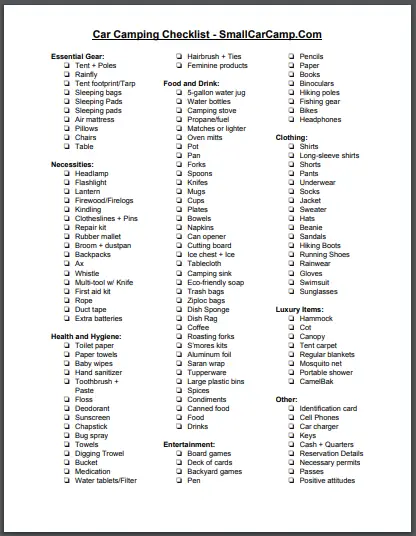 For the most part, you should bring the same camping gear that you would bring on a regular camping trip. However, since dispersed camping on BLM land may lack amenities, you may need to bring a few extra things such as:

Table
Extra chairs
Fire ring
Extra water (drinking and for other uses)
Trowel (for human waste)
Extra toilet paper
Extra firewood

For a full car camping checklist with a free downloadable cheat sheet, you can click here to get one that I created.

If you haven't checked it out already, it may benefit you greatly to read my full guide on dispersed camping because it goes more into detail on what to bring camping with you.
What Are The Rules For Free Camping On BLM Land?
The general rules for camping on most BLM land are pretty simple. In fact, they all fit onto a one page PDF document that I will link to below. The most important rules to follow when it comes to dispersed camping (or free camping) on BLM land is as follows:

Camping stay limits are generally 14 days in one area with a 28 day wait until you may return.
Camp at least 200 feet away from any water source such as lake, river, stream, etc.
Always choose campsites or clearings that are already suitable for setting up camp.
Use existing fire rings and try to avoid building new ones.
Be aware of any current fire restrictions that may be in place.
Dispose of human waste properly.
Do not enter private land without permission from the owner.
Follow the 7 leave no trace principles in order to preserve the land for future generations.

For a complete list of general rules that the BLM sets pretty much universally on all of their land, you can see their 1 page PDF document of dispersed camping regulations. 

Can You Have A Campfire When Dispersed Camping On BLM Land?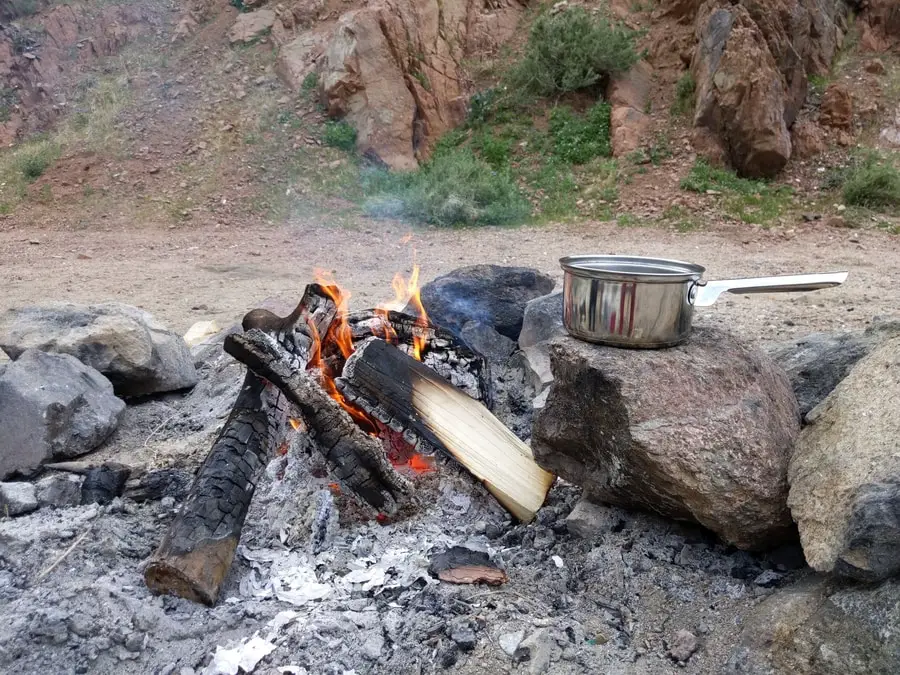 In most cases, you may have a campfire when dispersed camping on BLM land. Typically they want you to use existing fire rings (if available) before making your own. In many camping areas on BLM land, you will find fire rings made out of large rocks. These are okay to use, but it is highly discouraged to make your own when one already exists. This is because fire rings are very sightly are unnatural.

Sometimes for whatever reason such as high fire danger, the BLM may pose temporary restrictions on campfires. You usually do not need a permit in order to have a campfire on BLM land, but different jurisdictions and even different states can impose their own rules and regulations. For example, the state of California imposes a permit restriction with the rules of "Campfire Permits are required for open fires, such as campfire, barbecues and portable stoves on federally controlled lands and private lands that are the property of another person."

So it is best to do your research beforehand on where you will be camping to see if that area, jurisdiction, state, etc. impose any extra requirements for having a campfire while dispersed camping on BLM land. Most information you will need for your trip can be found online but calling the ranger district that manages the BLM land is never a bad idea.

Pros Of Dispersed/Free Camping
It's free
More space to yourself
Less noise
No reservations

Cons Of Dispersed/Free Camping
Needs more preparation
Not guaranteed a good spot
Sometimes on rough dirt roads
No amenities

How Long Can You Camp On BLM Land?
Most of the BLM land that allows dispersed camping lets you camp in one spot for up to 14 days in a 28 day period. If you are camping in one spot for 14 days, you must move at least 25 miles away from that spot and not return to until 28 days have passed since occupying the site. For example, you could camp in one spot on BLM land for 14 days then move at least 25 nautical miles away and camp again for another 14 days in the new spot.

The 14-day rule is meant to protect natural resources from the continued use of human activities. The 14-day limit within a 28 day period applies whether the camping is continuously in one spot or spread out in intervals within the 28 day period. These are the general rules for how long you can camp on BLM land.

There may be special restrictions in different BLM managed areas. Different BLM areas are managed by different ranger districts and each of them may impose their own special rules and regulations including extending or reducing the amount of time you can camp in one spot or if you can camp at all in certain areas. It is best to research the specific rules for the BLM area you are going to be camping on prior to your trip.

Do You Need A Permit To Camp On BLM Land?
You generally do not need a permit to go dispersed camping on BLM land. Some areas and some BLM ranger districts may require you to have a permit before occupying land, but this is rare. It is best to check the website or call the ranger district to get information specific to where you will be camping. Getting permits prior to arrival is rare on BLM land as the rules are generally the most liberal when compared to other dispersed camping options.

Other than that, BLM managed campgrounds that have basic amenities usually require a small nightly fee. They often require that you fill out a slip and attach it to your vehicle or a post at the campsite. This is usually as close as you get to needing a permit for most BLM camping.

Does The BLM Offer Free Camping In Campgrounds?
Most BLM "developed" campgrounds offer basic amenities such as pit toilets, picnic tables, fire rings, and sometimes trash disposal. These campgrounds more often than not require a small fee for each night used. I have paid fees as low as $7 per night for official BLM campgrounds. Senior citizens and certain disabled persons sometimes get discounts as well.

However, while most BLM developed campgrounds do require fees, there are some "designated" dispersed camping areas that may have picnic tables, fire grates, and pit toilets where access and camping are still free. It really depends on the BLM ranger district and location. If you want a more traditional campsite experience for free then do your research because while it is rare, there are some areas like this on BLM land that have very basic amenities, but they are still free.

What Are Some Other Things You Can Do On BLM Land?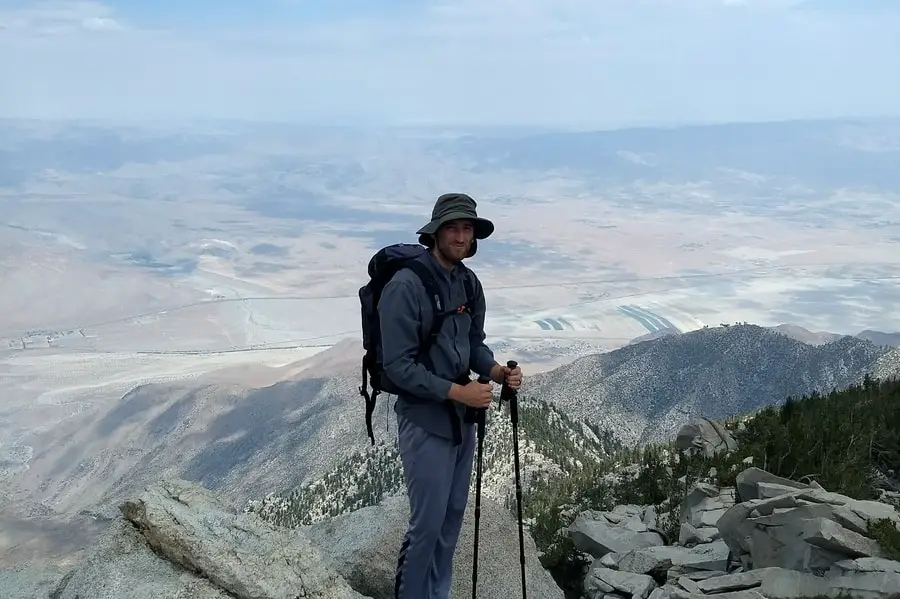 Recreational activities on BLM land are rarely limited. Just as camping policies are very open, recreational policies are also usually very liberal. As long as you are taking care of the land and not abusing your access privileges, most recreational activities are allowed. BLM land is known for allowing you to partake in things like:

Camping
Hiking
Fishing
Kayaking
Boating
Swimming
Rock Climbing
OHV Riding
Shooting
Hunting

And so much more…The opportunities for outdoor recreation while you are camping on BLM land are nearly endless. 

Where Else Can You Camp For Free?
BLM land isn't the only place you can camp for free. The United States has many more opportunities to find similar free camping including areas managed by the U.S. Forest Service, National Park Service, State Parks, and Wildlife Management Areas.

Related Questions:
Is BLM Land Open To The Public?
BLM land is considered public land and is generally open to the public in most areas. Some parts of BLM land may have restricted public access for many reasons such as safety and conservation.

What is the purpose of BLM land?
BLM land serves many purposes such as energy development, livestock grazing, timber harvesting, maintaining natural, cultural, and historic resources, and of course, recreation.

Which state has the most BLM land?
By far the state with the most BLM land is Alaska, which isn't surprising given its size and low population density. Nevada is the second state with the most land managed by the BLM.
My Favorite Camping Gear