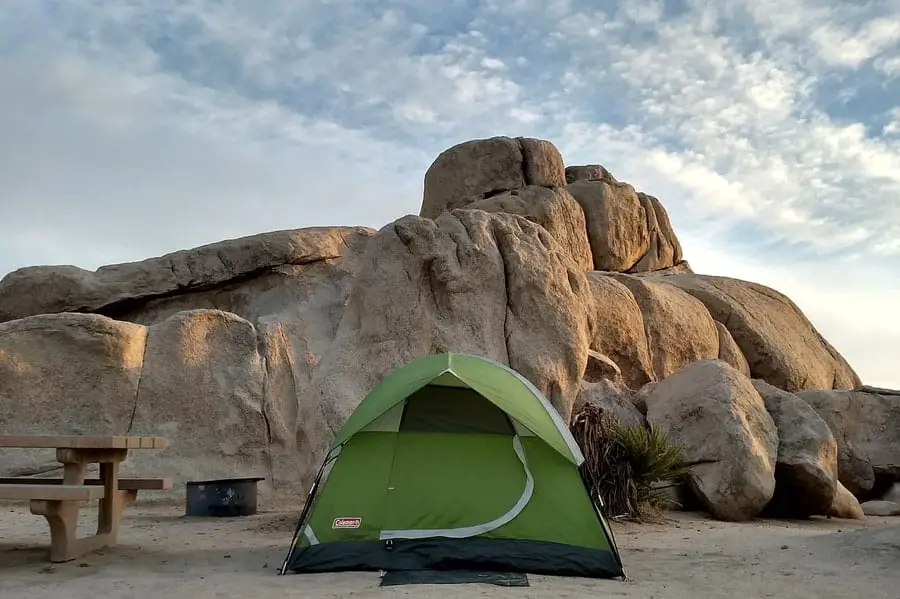 Have you ever wondered whether it's better to camp at a small campground or at a large campground? Well, I have done both and I have come to realize that one of them tends to be better than the other most of the time. If you are faced with this dilemma then I would usually advise you to choose smaller campgrounds whenever possible.
So, which is better, small campgrounds or larger campgrounds? Small campgrounds offer some distinguishable benefits over large campgrounds. Here is a few of them:
Small campgrounds are closer to nature.
Small campgrounds are quieter.
Small campgrounds cost less.
Small campgrounds tend to be first-come, first-serve.
Below I want to inform you of some of the reasons why small campgrounds are superior to large campgrounds, at least in my eyes.
By the way, If you are in the market for a new tent, then you should click here to see the one I recommend on Amazon.
Which One Gets You Closer To Nature?
Choosing to stay at smaller campgrounds can usually lead you to get closer to nature. Smaller campgrounds tend to be more isolated and deeper into the forests, deserts, national parks, etc. With less human traffic and noise in the campground, animals are more likely to make appearances in your small campground. The sites in small campgrounds are also better spread apart with natural landscapes because they are built around the landscape instead of becoming the landscape.
Large campgrounds simply cannot offer a close connection to nature as small campgrounds can. Being in a large campground can feel more like a parking lot than a natural escape. With all of the human traffic, cars, noise, etc. animals tend to stay from the larger campgrounds and that could really impede your camping experience. So if you are looking to get closer to nature, choose a smaller campground if you can.
Which One Lets You Enjoy The Peace And Quiet?
It should come as no surprise that smaller campgrounds can offer more peace and quiet than a larger campground can. Just by sheer volume and capacity of visitors, the smaller campground will be a lot quieter. Smaller campgrounds usually offer fewer amenities than larger ones and therefore keep a lot of people away because of it (which is a good thing for those of us looking for peace and quiet). Partygoers are also less likely to look towards small campgrounds as being a viable option for them because smaller campgrounds sometimes have a smaller limit to how many people, how many tents, and how many vehicles can occupy one campsite.
When you stay at a small campground it can actually seem like a small community and as a small community, you tend to look out for each other and respect each other as well. Big campgrounds are magnets for large camping groups and large parties. Even if no parties are going on, there is almost certainly the constant noise of automobiles starting up or driving by and car doors being slammed shut because of the number of campers. So if you want to have peace and quiet on your camping trip, choose a smaller campground if you can.
Pay Less For A Better Experience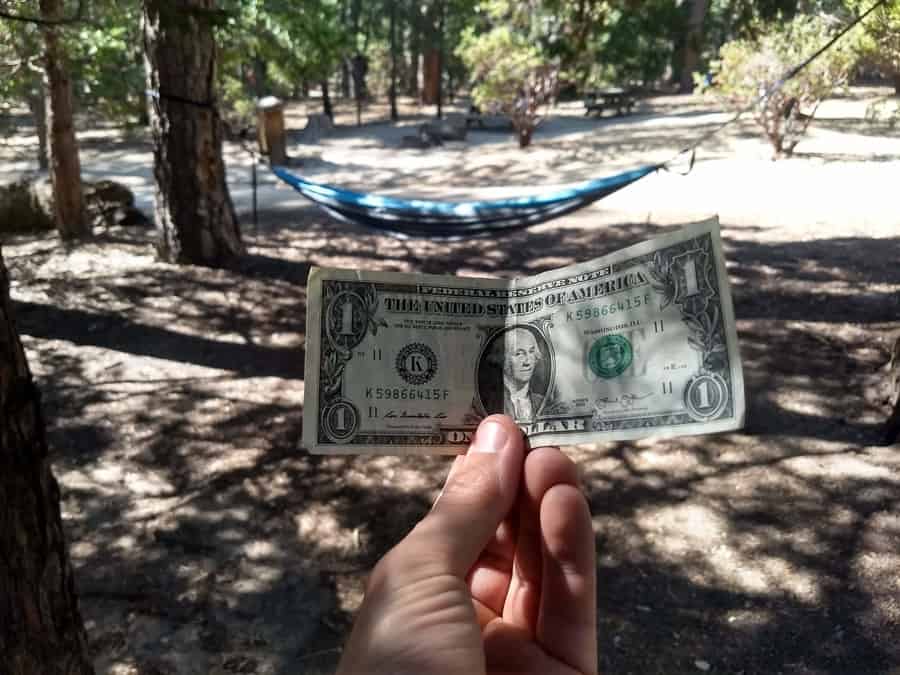 Even though you get more natural value from being closer to nature and peace and quiet from smaller campgrounds, you will also usually pay less to stay at them. Amenities at smaller campgrounds are usually lacking and staff is usually in short supply. This is, however, an advantage because you probably want to get away from the hustle and bustle, that is a big reason why we go camping in the first place.
For example, The Bureau of Land Management (BLM) operates many campgrounds throughout the United States, and many of them are free or less than $10 per night. Often times they come with picnic tables, fire rings, and pit toilets or they can come with nothing at all. These campgrounds are often more isolated, smaller, and are first come first served.
Larger campgrounds are typically located in popular national parks and forests in order to accommodate tourism. It is because of their size that they require to be fully staffed for most of the day. The staff is required for checking in, checking out, and rule enforcement. This cost is passed on to the campers along with additional costs of trash pick up, flush toilets, running water, and possibly even showers.
It is not uncommon to pay well over 3 times as much to stay in a popular large campground as opposed to an unpopular small campground. So if you are seeking a more wild experience and want to save money on your camping trip, you should choose a smaller campground if you can. If you want to learn exactly how much camping really costs then I suggest you read this article that I wrote.
Flexibility With First Come First Serve Campsites
Many small campgrounds do not offer reservations, and this can a very good thing. Plans change, weather changes, and spontaneous urges ensue. All of these things lead to first come first serve campgrounds being more ideal. If a campground does not offer reservations, this could also mean that it is not popular and therefore easier to get a campsite within it at the last minute.
With this type of flexibility, it also means that you will not pay any additional reservation fees. If something comes up the day before your camping trip then it is no problem, you will not have to sacrifice the first night's payment or lose the entire "reservation" due to a no show.
Larger campgrounds that do not offer this type of flexibility really go against the nature of camping itself. They feel more like hotels that come with stiff penalties to pay if you do not stick with a certain itinerary. If you are curious to find out how to get a first-come, first-serve campsite in a busy campground then click here to read my full how-to guide.
Reserved campgrounds do not care what the weather is like the day you plan to take your trip. There could be a rainstorm, snowstorm. thunderstorm, or whatever and you would still be forced to pay at least the first night's camping fee, the reservation fee, and possibly a cancellation fee.
When it comes to spontaneous urges to go camping on a whim, small campgrounds fit this profile perfectly. If you do not have to make a reservation, then you probably will not be able to make one last minute because the campground could be booked completely. This happens a lot in national parks where the campground will be booked up fully with reservations, but actually, the campground itself ends up half empty because someone who reserved those spots well in advance decided not to go, or just flat out forgot they reserved them.
It is a small price to pay for those who make the reservations in advance and do not follow through, but the result to others is a half-empty campground with no space for those who are actually there and ready to camp on a first come first serve basis. So if you want to have flexibility in your camping trip then you should probably choose a small campground over a large campground if you can.
Conclusion
Small campgrounds are better than large campgrounds in my opinion. I love how they tend to be more isolated from society and deeper into natural surroundings. I thoroughly enjoy the peace and quiet of small campgrounds thanks to less human traffic and fewer automobiles coming in and out. Even though small campgrounds tend to have fewer amenities than large campgrounds, they provide a better camping experience for me because I really did not choose to go camping for the amenities anyway.
Also because of fewer amenities, small campgrounds usually cost less than large campgrounds and provide me with more value for my money. Lastly, the smaller campgrounds provide flexibility in your camping schedule because they are commonly on a first come first serve basis and that is important in today's fast-paced ever-changing world.
My Favorite Camping Gear