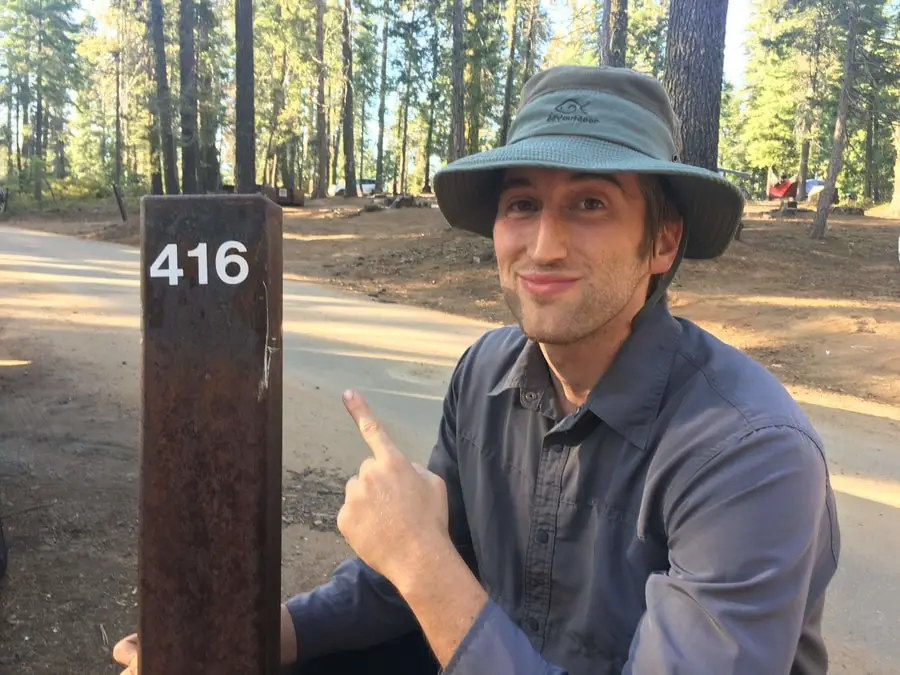 If you are trying to get a first come first serve campground in a popular campground then you have your work cut out for you. Luckily through research and personal experience, I have gathered some tips and tricks that will get you a campsite in even the most popular first come first serve campground.
So, how do you get a campsite in a first come first serve campground in a popular campground?
Arrive as early as you can.
Try to arrive on a weekday instead of a weekend.
Try to plan your visit during the offseason.
Call the campground.
Have a backup plan.
Most of the time the above tips will work, but sometimes even they aren't good enough. Calling the staff is extremely useful for getting information. Always remember to have a backup plan just in case.
By the way, If you are in the market for a new tent, then you should click here to see the one I recommend on Amazon.
Arrive At The Campground Very Early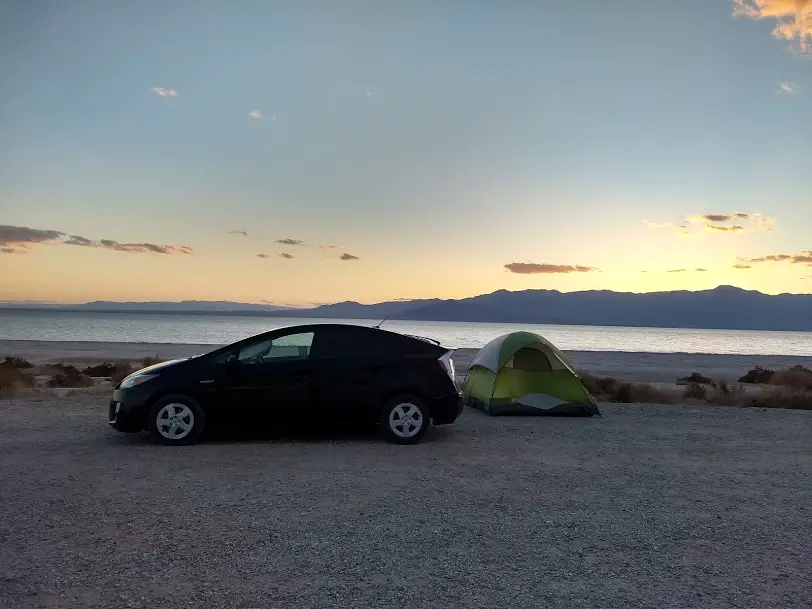 When you are dealing with campgrounds that have registrations, you usually have a "check-in" time like at a hotel where you are not supposed to occupy the site until after a designated time. Usually, this is for the campground staff to clean up the campsite before you get there. First come, first serve campgrounds on the other hand typically operate differently because there is no designated check-in time. If a spot is unoccupied, you may occupy it at any time, if it is occupied then you need to move on.
Knowing this is important because it will more easily allow you to get a spot, especially if it usually fills up fast. It is important to note that not all first-come, first-serve campsites may operate this way so you should try to check its website or call if you can, but you can reasonably expect first come, first serve campsites to operate this way.
There will most likely be people leaving the campgrounds at all times of the day, usually, there is a "checkout" time so some people like to stay until then (usually 12:00 noon) but some people also like to get up as soon as the sun comes up, pack up, and leave. This is your best opportunity to get a spot in a competitive first come, first serve. Try to arrive just after sunrise and you may see a few people leaving the campground.
If you were too late, or no one is leaving, you could also hang around until the usual check-out time because many people will probably be leaving the campground up until that check-out time. I have never had to wait that long because usually getting there right after the sunrise is good enough to get a spot, even on a weekend. It pays to be early in a competitive campground and besides the time of day, choosing the right day can increase your chances even more!
If you do get a campsite and see that a lot of campers arriving later cannot find one, then consider sharing your campsite with someone else. Click here to read another article I wrote explaining why you should share your campsite.
Arrive At The Campground On The Right Day (If You Can)
If you have your sights set on a first-come, first-serve campground that fills up quickly, even if you do arrive early, there might be no one that leaves, and thus no spots for you. Why? Well because you might have come on a wrong day. If the campground is competitive then you will be hard-pressed to get a spot on a Friday or a Saturday, even on a Sunday if Monday is a holiday. See something in common here? The weekend is the toughest time to get a campsite in competitive campgrounds.
So if at all possible, try to arrive on a Sunday through Thursday for better odds. (Monday through Thursday if Monday is a holiday). The reason might be obvious for this one; most people go camping on Friday nights and Saturday nights because Monday through Friday they are usually working. If Monday is a holiday then they will probably be extending the camping trip an extra day and stay Sunday night.
I know it is not always possible for you to come on a Thursday instead of a Friday because you too might have a work schedule that interferes with that. I have this problem as well, but utilizing the early arrival method in the first paragraph has worked out the best for me. As a side note, I think a noteworthy camping trip is definitely worth taking a vacation day, a personal day, or a "sick" day in order to arrive one day earlier!
Check To See If You Will Be Arriving In Peak Season Or Not
You might have done everything else right; arrived early and arrived on a non-holiday or weekend, but you still might not be able to get a campsite, what gives? You didn't check to see if you would be arriving in the peak season! Peak season is something to look out for because it could mean full sites even during the weekdays. Always check to see what the peak season is for the campground that you are visiting by searching for the website associated with the campground.
Typically, campgrounds located at high elevations such as in the mountains experience peak season in the summer, and campgrounds located at low elevations such as in the deserts experience peak season in the spring. Still, check the website of the campground to see when the peak season is where you plan to go camping. Peak season means many people may actually be taking vacations and traveling to the parks, so the time of day or day of the week might not matter as much.
If you are camping in the summer like most of us do, then make sure you take some easy and simple steps to protect your tent from the sun's harmful rays. Click here to learn more about protecting your tent from the sun and making it last longer!
I still think that even in peak season if you arrive early enough, and not on a weekend that your odds are pretty good, except maybe in the most competitive campgrounds in the world. Different parks have different campgrounds, and they all have seasons, different peaks, different traffic flow, etc. No one is going to know how they operate better than the staff themselves, especially the rangers that are around day in and day out. They just might be your best bet for advice.
Call The Park Itself And Ask The Staff For Their Advice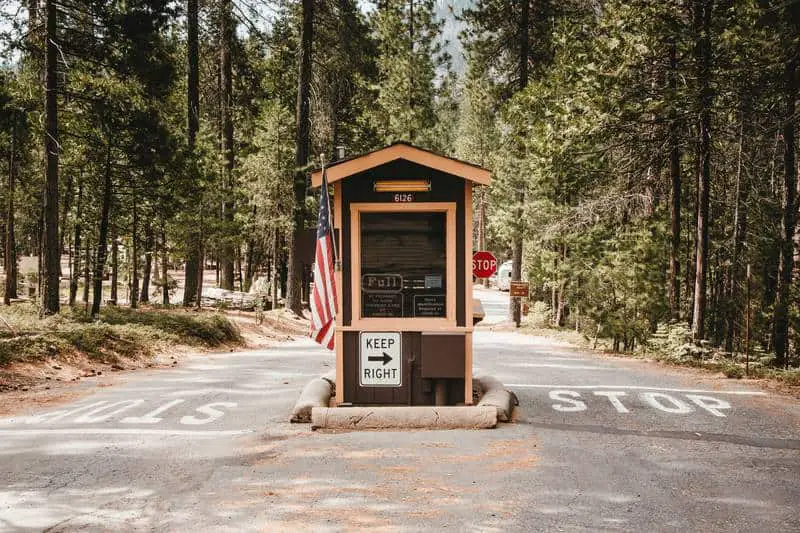 As I said, no one knows the details better than the staff, the rangers especially. Give them a call and ask for their advice, try to talk with a ranger directly since they actually tour the campgrounds on a daily basis. They will be able to tell you the best times to go to their park because they live it every day. You can usually find their contact information on the same website you used to find out information about peak season. Or if the park also takes reservations online, there might be a contact number on that page. Be sure you are calling that park directly or as close to it as you can get and not just a general number that serves all the campgrounds because the advice will be more specific.
They might even give you some similar advice to what I have already told you, and that can be reassuring. You might even be pleasantly surprised that the campground you want to stay at is pretty easy to get into. Or they might direct you to the next best place to camp if your plans fall through, which is essential. Have a backup plan, a plan B, and perhaps even a plan C.
Have A Backup Plan Just In Case
We don't always get what we want in life. If we did, it really wouldn't be all that fun would it? In any case, if you cant acquire a campsite at the campground that you wanted, know that it's okay and that there are alternatives. It might even end up making the camping trip more enjoyable.
This has happened to me where I wanted a campsite in a busy National Park (Joshua Tree) in a prime location (Hidden Valley Campground) close to all the attractions, but it was peak season (Spring) and I arrived early (7 am) on a weekend (Friday). I didn't get a spot, I tried for at least an hour but no one was budging, so I moved on and got lucky to get a campsite at one not much further away (Ryan Campground).
The trip still ended up being so amazing, I mean I wasn't that much further away. To see the things I wanted to see I had to drive maybe 10 more minutes, It was worth it. There was much less traffic coming in and out of the campground, there were fewer campsites so it was overall quieter, and the campground had some unique rocks and trails to explore, it certainly wasn't the end of the world just because it wasn't my first choice.
Enough about my backup plan, you need one too. Here are a few ideas you could utilize for your backup plans:
A different first come, first serve campground further away.
Reserve a different campground further away.
Dispersed camping (if allowed).
Private campgrounds.
Airbnb! – camping spots, cabins, RV's, you name it.
Pick an overall less popular location to camp.
The point is, don't stress, there are plenty of viable alternatives for having a camping trip that you can enjoy and remember for years to come. Also, there are plenty of other places you can go and camp for FREE. Especially in National Forests. Click here to read my other article on how to find free camping in National Forests!
Conclusion
You need to be prepared if you want to get a first-come, first-serve campsite if it is in a busy campground. Being early will give you the best shot at claiming a site. Picking the right day to arrive will also up your chances significantly. Being aware of the peak season for where you are going is also something you need to consider. Getting insider information from the campground staff is the best planning advice you can get for your trip.
Above all else, you need to have a backup plan or plans so that you don't have to worry and you can enjoy your trip. I hope that I have helped you be more prepared for getting a first-come, first-serve campsite that you want for your next camping trip!
Related Questions
How early to go to first come first serve camping?
Get to a competitive first-come, first-serve campground between 8 am and 9 am in order to catch someone that is leaving right after waking up and packing up their gear.
What does first come first serve camping mean?
first come first serve camping means that you cannot make a reservation for a campsite, and instead must physically arrive at the campground and find an open campsite in order to secure a spot.
My Favorite Camping Gear