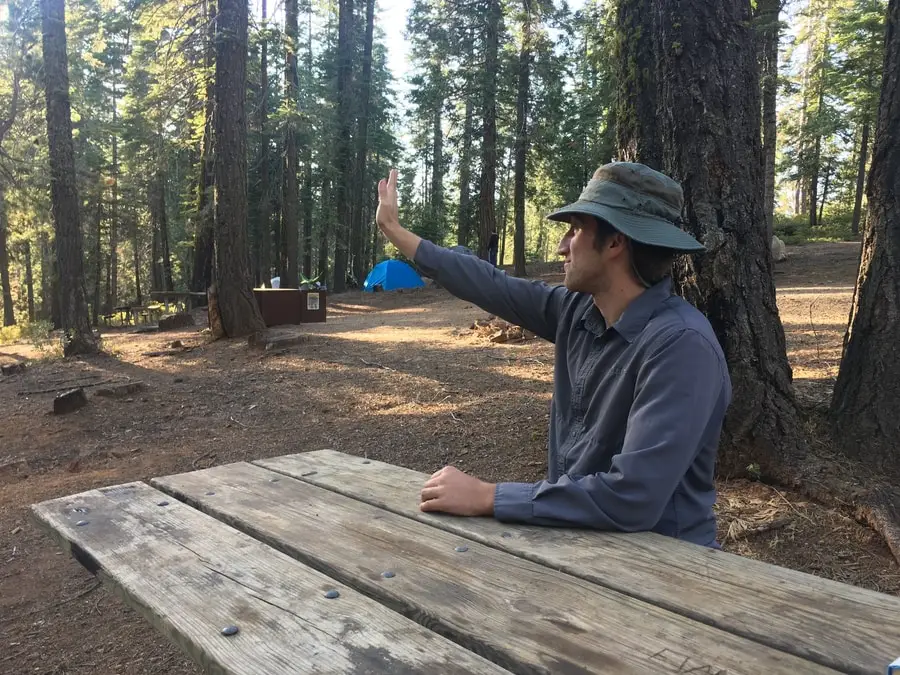 In busy campgrounds, campsite availability can be extremely limited. If you manage to get a campsite and see a lot of other campers that aren't so lucky, you might have wondered if you should share your campsite. I am going to try and convince you that sharing your campsite is a good idea.
So, should you share your campsite? In popular campgrounds with lots of traffic and competition, you should be willing to share your campsite with others in order to allow more people to enjoy the beauty of camping in such a desirable manner.
Keep in mind that you are under no obligation to share your campsite with other campers, but morally it is the right thing to do in most circumstances. There are also many reasons why it might be beneficial to you for sharing your campsite with others.
By the way, If you are in the market for a new tent, then you should click here to see the one I recommend on Amazon.
Think About How It Would Feel If You Couldn't Get A Campsite 
If you were trying to get away for the weekend and camp under the stars, wouldn't it suck if you couldn't find a spot to camp? Some campgrounds in State and National Parks fill up exceedingly fast, especially if they are on an online reservation system. Even the first-come, first-serve sites can become completely occupied by the early morning. You might be a pro and know this already, but other people might not.
It can be very disappointing to not be able to get out into nature when you have such limited time to do so. A lot of us are busy in our normal lives and it is difficult to find the time to even go camping in the first place. What are the alternatives? They might have to leave the campground and search for other campgrounds outside of the park or find expensive lodging. I wouldn't want to do either of those, so I try to offer to share a campsite of mine because I know that I can make someone's day.
You might meet some great people by sharing your campsite
Most people that go camping seem to be the best kind of people to meet. They are usually very nice, respectful, and outgoing. You could improve your own camping trip just by inviting someone else to stay at your campsite. You could share food and sit around a roaring campfire telling each other stories. Most importantly, sharing is really part of human nature. Think about it, we like to look out for each other and we are very social by nature.
You might learn something new.
It is always good to see the world through someone else's eyes. Striking up a conversation with someone next to the campfire might end up sparking deep conversations with opinions and perspectives on various things in life that you may have never even thought of. Sometimes we get set in our ways and forget that there are so many people out there with completely different life experiences, and we could learn something from them.
You might build your network.
You never know who you are going to meet while camping. People from all walks of life enjoy camping. It doesn't matter how old you are, what your gender is, what your profession is, etc. Everyone can enjoy the benefits of camping, and everyone can enjoy the benefits of meeting new people. You just might end up meeting someone that could lead to something promising outside of the campground. Plus, if you offered to share your campsite, then they owe you one.
You might be happier for making a new friend(s)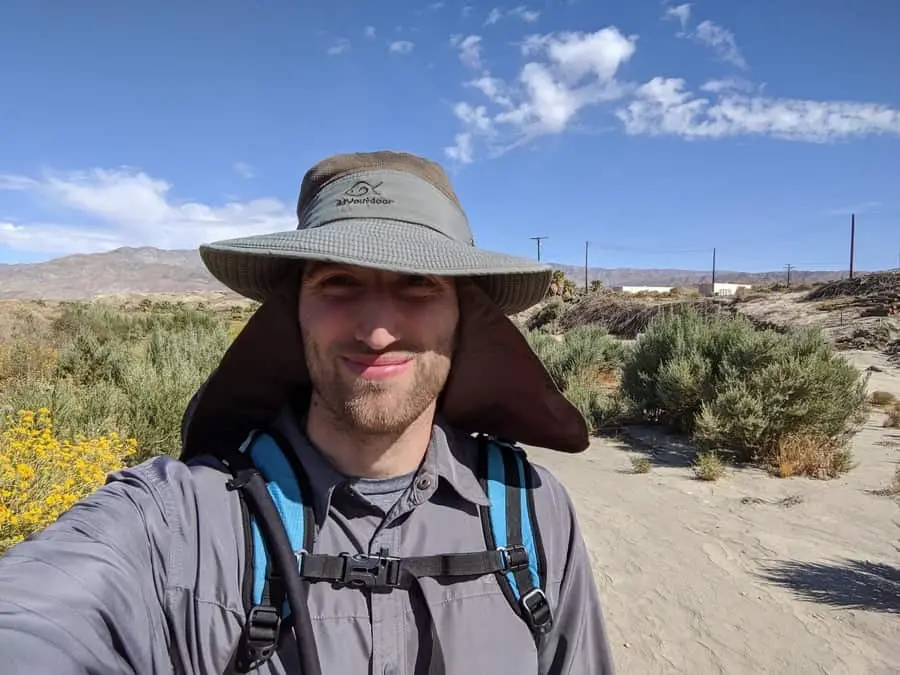 We are social creatures by nature. Making new friends can be a rewarding experience, whether you agree on things, or respectfully disagree. You can find things that you have in common and discuss them. You can tell life stories or funny anecdotes. Having these sorts of connections can make you happier because maybe you aren't getting enough of them in your regular life.
You might enhance your communication skills
Getting out of your comfort zone can be…well…uncomfortable. Sometimes it is necessary in order to enhance your communication skills. It can all start by inviting someone over to your campsite and striking up a conversation. This one was probably the hardest one for me to get over, but if you do it even just once, the next time is so much easier. An upgrade to your verbal communication skills can do wonders in your regular life, people will notice and sometimes that is all you need to improve your life.
Remember To Be Somewhat Selective
While there are many benefits to inviting someone over to share a campsite with you, you do need to be somewhat selective about who you are willing to share your site with. After all, the idea is to make your camping experience more enjoyable, not less enjoyable. By no means do I mean you should discriminate based on sex, age, or race. What I do mean is that inviting a group of spring breakers over to your campsite could lead you to lose some peace and quiet that you might be after.
Mostly what I am referring to is just that, do you think that who you are inviting over will be respectful to you and to those that are camping around you? We have all had our camping trips impeded on by someone that doesn't follow the quiet hour rules. If you feel that someone you invite over will be breaking any campground rules, then don't do it because it could negatively affect your camping experience, especially if someone has to show up and enforce those rules.
Just use your intuition on this one, do you think inviting someone over to share your campsite will improve your experience, or hinder it? If you think it is the ladder, then don't do it. The biggest factor for me is noise, and usually, noise is correlated to large groups. Not always, but usually a larger group is going to be noisier. So for me, I am more hesitant about inviting larger groups to stay with me at my campsite because I enjoy more peace and quiet.
Most People Will Be Very Grateful
Back to the positives, people are usually very grateful when you offer to share a campsite. After all, If you took the time to realize how stressful it can be to find a place to just lay your head for the night in a popular State or National Park, then you would also realize how relieving it is to have someone offer you a spot.
They will usually want to show their appreciation by offering food, inviting you on any trips they are going on, and so forth. My favorite one is the free food. I have met some people that go all out when they are camping and produce some high-quality meals. So there are some benefits for you; you could find out that they plan on going to a spot that you also had planned, and therefore you could carpool and save some gas. You could find someone to keep watch over all of your gear when you are not at the campsite. You could just benefit from networking, communicating, and learning, but the biggest benefit of all is a new friendship.
Remember; You Have No Obligation To Share Your Campsite
Above all that has been said, you don't have to share your campsite. You are under no obligation to, and it's okay. I have done it plenty of times in the past where I just didn't feel like asking a bunch of people, because believe it or not, some people don't want to share a site either, even if you asked them.
I have never rejected someone that has asked me if I was willing to share, but even then I was under to obligation to do so. You need to be prepared for that too, because if it is busy and the supply doesn't meet demand, then you might just get asked to share by someone. From my experience, the ones that do ask are actually the best ones to share with.
Even then it might not always be possible to share a campsite. Rules can vary from campground to campground and park to park so be sure to read all posted rules when you first get to your campground. From my experience, most campgrounds will limit campsites to up to 2 cars per campsite. This makes it easy to share with one other car, but also sometimes there is an additional fee for more than one car, so read the prices carefully.
Most campgrounds also limit the number of tents set up in one campsite. This differs from site to site, but mostly what I have seen and read is 6 being the typical number of tents allowed. Usually, it correlates exactly to the limit of people allowed to occupy one site, which is again usually 6. So don't forget to check those numbers and make sure that if you are inviting someone over or saying yes to letting someone occupy the campsite with you that you are not breaking and campground rules.
I hope that I have provided some useful information for you to decide whether you will be sharing your next campsite.
Conclusion
I think you should try to share your campsite because the benefits you get from it far outweigh any drawbacks most of the time. If you put yourself in someone else's shoes that are unable to get a campsite, then you will realize that its a pretty unpleasant experience, so why not try to mitigate that for someone. Be selective with who you invite over because you also don't want to hinder your own camping experience, use your intuition for this decision.
Most people you share your campsite with will be very thankful, and that could lead to some external benefits for you. Remember that you don't have to share your site, you are under no obligation to. So if you don't feel like doing so, then don't, but realize it might be one of the best choices you ever make while out camping.
My Favorite Camping Gear