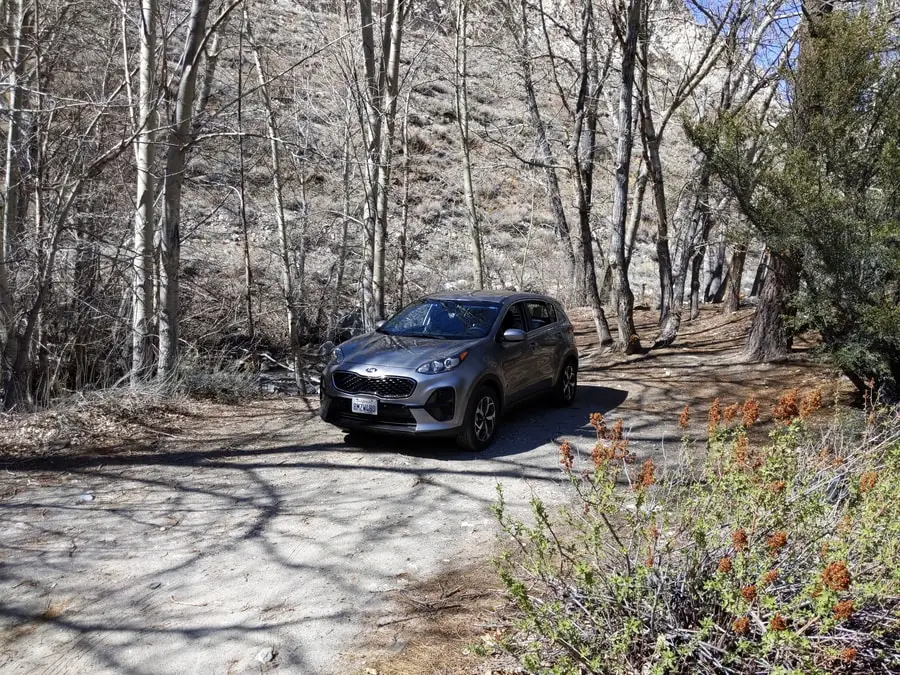 Have you ever wondered if you were allowed to sleep in your car at a campsite? I have often wondered this and so I did some research on it and have come up with some pretty solid conclusions.
So, can you sleep in your car at a campsite? Generally, you can sleep in your car at a campsite if you have rights to that campsite.
It is important that you always check the campground rules just in case. This only applies to designated campsites since you cannot just sleep in your car everywhere.
By the way, If you are in the market for a new tent, then you should click here to see the one I recommend on Amazon.
Sleeping In Your Car Isn't Much Different Than Sleeping In An RV
Sleeping in your small car is just like sleeping in a tiny RV. They are all vehicles that you can sleep in. Camper vans especially are just regular cars anyway. If the campground you are at allows camper vans then you should be set because they are basically just cars that can double down as campers. The advantage of sleeping in your car or a camper van is that you don't have to get an "RV" designated camping spot, but still get to enjoy the safety and comfort of sleeping inside of a vehicle.
In any case, take a look at the rules for RVs at the campground you are going to. You should look at all the rules but especially focus on the ones for RVs. Those same rules will apply to you because you are sleeping in your car. They shouldn't affect you much though because they are usually about things like "the hours you can run your generators" or "you have to back your vehicle in" nothing too fancy usually.
If you want to be a bit more conspicuous then you could set up a tent at your campsite anyway even though you will be sleeping in your car. This makes things look "normal" and makes the campsite look lived in. It will prevent you from drawing attention, but I don't think that anyone will care either way. If they do care, then maybe they should get their own priorities straight.
You Paid For The Campsite, So Use It How You Want To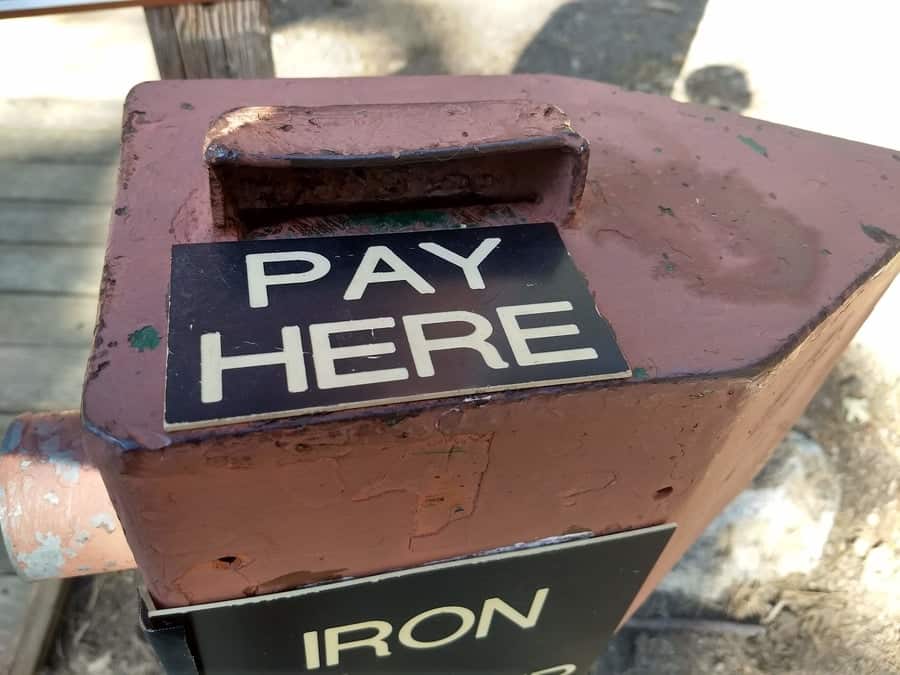 Of course, when I say that title I mean that you should use it respectfully. Campground Rules and regulations are mainly set in place to make it more enjoyable for everyone that stays there. If you aren't bothering anyone or breaking any rules then you should be just fine. I have paid for campsites and then decided to sleep in my car instead for various reasons such as weather, safety, and comfort.
For the most part, the campground staff or rangers only really care if you paid for your site and you are following the rules and not impeding on anyone else's happiness. Keep your proof of payment and display it as you are supposed to.
Even with free campgrounds (which seem to be harder and harder to find these days) instead of claiming a spot by payment, you simply claim a site by occupying it. That will give you the same rights to the campsite as if you had paid for it. Above all though, just check the rules because every place you go is going to be different.
Check The Campground Rules Just In Case
I really doubt you will find anything in established campgrounds that says you cannot sleep in your vehicle. If you do then I would be really surprised and would like to hear about it. I myself have never seen anything about that in the rules in all of the campgrounds I have ever been to, and I make it a priority to read the posted rules every time.
The rules are usually posted near the entrance on a sort of bulletin board. If it is a reservation campground then usually the staff will check you in and give you a copy of the rules by hand.
It is usually pretty straight forward in public campgrounds located in State and National Parks. They seem to like to maintain very similar rules and regulations to make everything run a lot more smoothly. I would, however, be a little more cautious if you are going to be staying in a private campground. In a private campground, it seems like they can make up just about any rules that they want to.
I don't have much experience with private campgrounds, I haven't stayed at one in years but I would imagine they are usually more open to discussion because after all, they are a private business that wants to make a profit.
If you are still unsure, then it never hurts to just ask. Although, sometimes if you do ask then you might not get the answer that you were hoping for. That is why I would rather "ask for forgiveness than ask for permission". Seriously, sometimes ignorance is bliss in the right circumstances.
Are You Actually Camping?
You should know by now that sleeping in your car at your campsite is no big deal, but are you actually at a campsite? You technically aren't supposed to just sleep in your car just anywhere. Many people do it, but there are many cities and counties that develop ordinances that prohibit sleeping in a vehicle. So it can get a lot more tricky if you aren't in a designated camping area.
Even in some of the National and State parks, it is prohibited to camp in your vehicle on the side of the road or anywhere that is not a designated camping spot. These rules are meant to protect the delicate landscape and prevent damage to the natural surroundings. Check out the website of where you are planning to go if it is in a National Park, State Park, National Forest, etc. because some of them allow this practice and some don't. It is called dispersed camping, and it is very different from traditional camping.
Dispersed camping rules differ from place to place, but generally, you are required to make as little impact on the landscape as possible, you must pack in and pack out all of your trash and belongings, and there is usually a requirement for how far away you must be from the main roads. If you do want to go dispersed camping, do some research and planning to make sure you are prepared for it because it is a totally different experience compared to regular camping.
Conclusion
Yes, you can sleep in your car at a campsite in most campgrounds and not have a problem. Sleeping in your car isn't much different than sleeping in a recreational vehicle and it isn't a big deal. If you paid for the campsite, then use it as you please, as long as you are not negatively affecting others. You can and should check the posted rules before committing, but I doubt you will find anything against it. Lastly, realize that this only applies to established campgrounds, there are many different rules and regulations if you are trying to sleep in your car outside of established campgrounds.
My Favorite Camping Gear