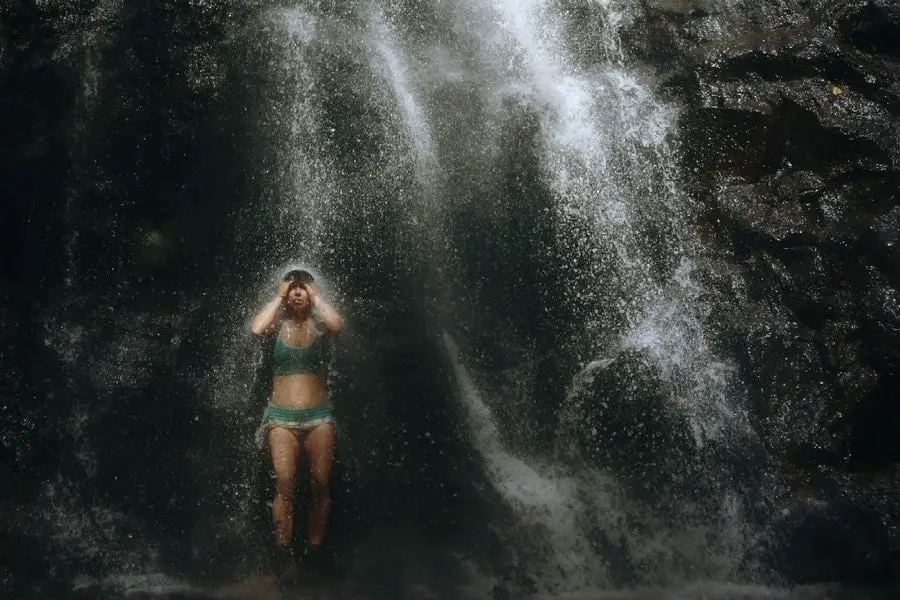 Finding information on where to shower in Yosemite National Park can be difficult, especially if you are trying to look online in advance. I too had difficulty finding out information on where I can shower while visiting Yosemite. Well, I ended up learning when I got there and now I want to share that information with you so that you will never have any doubts about where to find a good shower while on a trip to Yosemite.

So, where can you shower in Yosemite? There are three possible options for finding a shower in Yosemite National Park. They are Curry Village, Housekeeping Camp, and Tuolumne Meadows Lodge. Curry Village and Housekeeping Camp have showers open to the public for a fee. Only guests of Tuolomne Meadows lodge can use their showers.

If you are looking for information on where you can take a shower then look no further. This article will tell you everything you need to know about the location, the price, and the hours of where you can shower in Yosemite National Park.
By the way, If you are in the market for a new tent, then you should click here to see the one I recommend on Amazon.

Curry Village
Curry Village, previously known as Half Dome Village, is a lodging site that offers many forms of accommodations, from tent camping to motel rooms and private wooden cabins. It is located in Yosemite Valley and it is open all year round. It also has many amenities including a convenience store, an ice cream stand, showers, and even a swimming pool. Because it has so many amenities it is a popular place to stay and can be hard to reserve for the summer. However, you don't have to stay there in order to use the amenities, including the showers. 

Location
If you are taking the shuttle to Curry Village it is stop number 14. If you are walking from the Curry Village shuttle stop, then pass the shops and cafes until you see a restroom sign and then head straight back. The Showers, restroom, and pool are all together in one location.

If you are driving your own vehicle around in Yosemite then try to park in the Curry Village parking lot. The showers are a short distance from the parking lot. They are a restroom/shower combo and are in a building attached to the swimming pool.

Price
For guests of Curry Village, the showers are provided at no additional cost. Non-guests can pay $5 to access the showers. The $5 fee includes a towel rental and is paid at the front kiosk. The bathrooms and the showers are located in the same room and the showers are not coin-operated. There is an attendant on duty that sits at the entrance of the bathroom area. They do leave after a certain time in the evening, usually around 7 p.m., but the showers are still available for use.

So, in theory, you can get a free shower at Curry village once the attendant leaves for the day and you bring your own towel. Alternatively, if you get there early in the morning before the attendant arrives then you could, in theory, get a free shower.

Hours
The showers and bathrooms are open at all times except during specific cleaning times which they have twice a day. These times are subject to change so make sure to check the sign outside of the bathrooms to determine when these are. For the most up-to-date information on curry village, see the official website

.

Housekeeping Camp
Housekeeping camp is a camping site located in Yosemite Valley that is only open during summer. It has slightly enclosed units for up to six guests that include beds, three walls, and a canvas roof. They include approximately 266 units with some located near the River. Staying at the housekeeping camp is a unique twist on regular camping.
Location
If you are taking the Yosemite shuttle, then the housekeeping camp is stop number 12. If you are coming from the shuttle stop or from the parking lot, then go left of the grocery store and registration office. The showers in the housekeeping camp are located slightly behind the laundromat. 

Price
If you are staying at Housekeeping Camp, then it is free to use the showers and the pool located at Curry Village. For non-guests of Housekeeping Camp, the price for a shower is $5 and it includes a towel rental.
There's not much for free in Yosemite, but you might be able to camp for free near Yosemite. Click here to read my full article about the cost of camping in Yosemite, including some possible free options.

Hours
The showers are open from 7 a.m. to 10 p.m., however, they do close for cleaning in the afternoon, times are subject to change so make sure you check their hours on their website

.

Tuolomne Meadows Lodge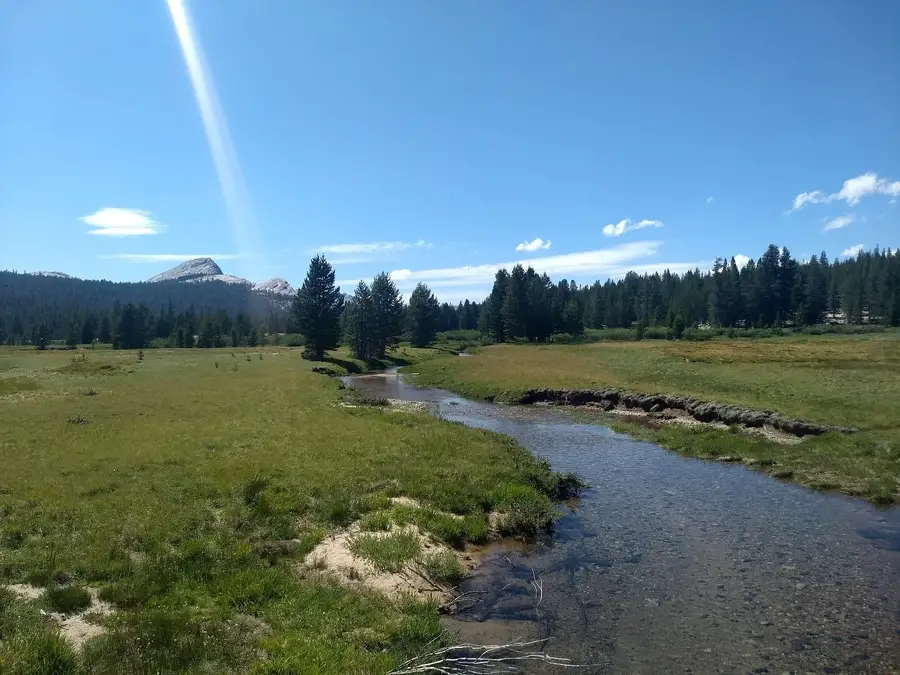 Tuolumne Meadows Lodge is located 60 miles outside of Yosemite Valley along the Tioga Pass. The lodge is only open during the summer from July 19-September 30. Their last night of occupancy is strictly on September 29th. Unfortunately for the rest of us, only guests are allowed to use the showers. If you are staying at the Tuolumne Meadows Lodge then this is good news for you.

Location
Tuolomne Meadows Lodge is two and a half miles away from the Tuolomne Visitors center. The showers are conveniently located in the middle of the camp along with the bathrooms. 

Hours
The showers at the Tuolumne Meadows Lodge are always open to guests unless they are being serviced.

Price
The showers are only for guests of Tuolomne Meadows lodge. They are included in the price of accommodation for lodge guests. The price to stay at the Tuolumne Meadows lodge can vary depending on the type of room you need, but you can check online at their website here

.
Conclusion
There are three locations in Yosemite National Park where you can shower. At the Meadows lodge, you must be a guest to use the showers. In Yosemite Valley, you have Curry Village and Housekeeping Camp to choose from. Both options in the valley cost $5 for a day-use pass and a towel rental. If you are staying at Curry Village or Housekeeping Camp then the showers are included with your accommodation.
Keep in mind that there are plenty of other ways to bathe and stay clean while camping. Click here to read my article detailing 21 different ideas for showering or bathing while you are camping!

Related Questions:
Are there restrooms in Yosemite?
There are many places you can find a restroom in Yosemite. In Yosemite Valley, almost every campsite, attraction, waterfall, or trailhead has a restroom. If you are farther away from the valley, the best place to find a restroom would be at a campsite, visitor center, gas station, or convenience store. 
How to stay clean while camping?
If you don't have access to a shower at your campsite there are other ways to stay clean while camping. If you have access to fresh water and a towel you can wash off that way. Cleaning yourself with baby wipes is also an option. There are also portable showers that use solar energy or can be plugged into your car. Check out this article that I wrote with 21 ways to stay clean while camping.
My Favorite Camping Gear