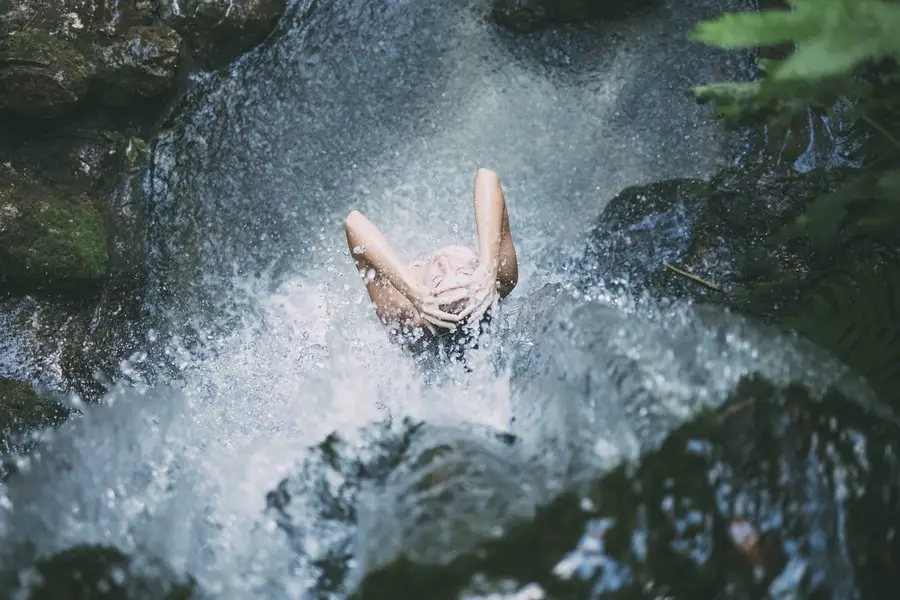 If you love camping like I do, but don't like to stink then this post is for you. Getting an adequate shower while camping can be difficult, but it doesn't have to be. Here are 22 ways to not stink while camping:

1. Portable shower with an electric pump
2. At a nearby campground
3. Water bottle shower
4. The water jug shower
5. Recreation Center
6. The baby wipe shower
7. A bucket with a sponge or rag
8. Gravity-fed bag shower
9. Waterfalls
10. Hotsprings
11. Lakes
12. Streams
13. Rivers
14. Boat Marina
15. Visitor's Center
16. At the beach
17. Swimming Pools
18. Unique Airbnb camping
19. The nearby gym
20. Truck stops
21. Gear shops
By the way, If you are in the market for a new tent, then you should click here to see the one I recommend on Amazon.

1. Portable shower with an electric pump
The best way in my opinion to pretty much guarantee that you can get a shower in while camping is to get a portable shower. Not just any portable shower, but one with an electric pump. I have one that plugs directly into my car and then the pump itself gets emerged into a bucket of water. Click here

to check the price of one that I use on Amazon. 

What I really like about this shower pump is that I can take it anywhere that I go in my car. All you need to go along with it is a bucket of water. I also like to heat up some water in a pot on my camping stove and mix it into the bucket so that the water is not freezing cold, comes in really handy. Overall, I think that the portable shower with a pump is the best solution for taking a shower while camping because you will always have it with you.

2. At a nearby campground
Most of the camping that I do doesn't have showers included, but that doesn't mean that there aren't some campgrounds with showers located nearby to where you will be. If you are camping in a more remote location, you could still take advantage of the showers at a more developed campground in the same vicinity of where you will be camping.
If at all possible, do your research before heading out since some campgrounds do not let people who are not registered campers take showers there. Often times you can find showers in campgrounds located in State Parks since they tend to be more developed than National Parks, but some National Park Campgrounds do have showers. Typically, they will be coin-operated so don't forget to bring some change, but some are completely free. 

3. Water bottle shower
Okay, so the water bottle shower can be used in a pinch when you don't have many other options. It is exactly what it sounds like. You use a water bottle and dump it all over you to shower off. To improve this method, you can leave the cap on the water bottle and poke some good-sized holes in it.

There are products on the market that specifically attach to water bottle heads so that you can take water bottle showers, but they really aren't necessary. You would be much better off going with option number 1. However, taking a water bottle shower can make you feel so much more refreshed than no shower at all.

4. The water jug shower
Alright, so the water jug shower is kind of an upgrade from the water bottle shower. The water bottle shower usually provides you with 16.9 oz of water in one standard water bottle. The water jug shower is closer to 5 gallons. To take a water jug shower you need a 5-gallon water jug with a spigot.

My favorite kind of water jug for camping is the Igloo water jugs that everyone is familiar with. You can click here

to check the price of them on Amazon. To take your water jug shower simply hang the spigot over the edge of a table or something similar and press on the spigot and move your body in every direction to rinse yourself off. It's not super effective, but can be used as a one-time thing to feel a lot more refreshed.

5. Recreation centers
You might be camping near towns or cities that have a nice recreation center. Recreation centers can vary vastly in size and amenities, but most of them have showers. If they have sports then odds are that they have showers. Typically you can pay a low fee to use all of the amenities for the day, including showers. So if you have a recreation center nearby and really need to take a shower then consider checking it out.

6. The baby wipe shower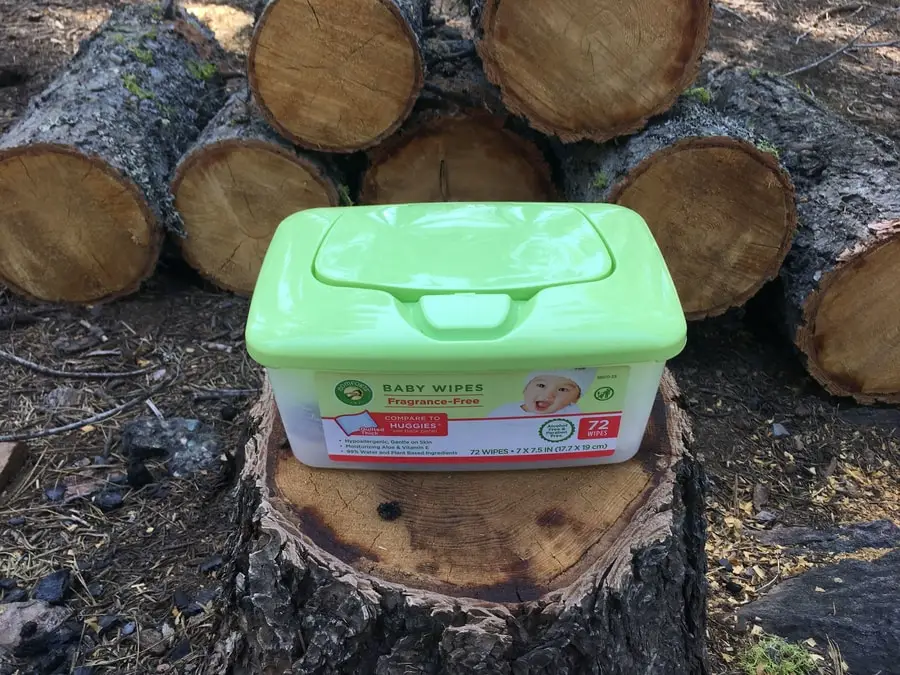 Alright so this isn't exactly a shower per-say, but people often refer to it as one. The baby wipe shower is a thorough wipedown of the entire body using baby wipes or other similar cleaning wipes. Babies use them to get clean so why can't we? It is a really popular way of staying clean for backpackers, and for good reason, that's what these wipes are designed to do.

The baby wipe shower can only go so far, but if you are only slightly dirty then it can be a good quick alternative to a shower to keep you going. 

7. A bucket with a sponge or rag
This method was my go-to before acquiring a portable shower with a pump. It's like taking a bath in a bucket, and you can heat up water and put it into the bucket so that you aren't torturing yourself with ice-cold water. I really like using a rag, but some people prefer sponges. Either way, just fill up a bucket with water, wet your rag (or sponge) and wipe down a portion of your body, rinse and repeat.

A really important thing to remember is to be selective in your process of which body parts you clean first and which body parts you clean last. I won't go into details but think cleanest to dirtiest in what area you clean first.

8. Gravity-fed bag shower
Another really popular option for camping is a gravity-fed shower bag. I consider it to be not as good as my shower with a pump, but I can see how it can be really useful. If you use one of these then you don't have to have anything plugged in. Gravity does all the work. This is simply a strong bag that you usually hang from a tree or other tall object.

If you click here

you can check the price for a really popular gravity-fed camping shower. I like that they are really versatile, but if you want warm water then you need to leave it out in the sun for a few hours. It can be a great option if you go camping and want to not worry about anything electronic. 

9. Waterfalls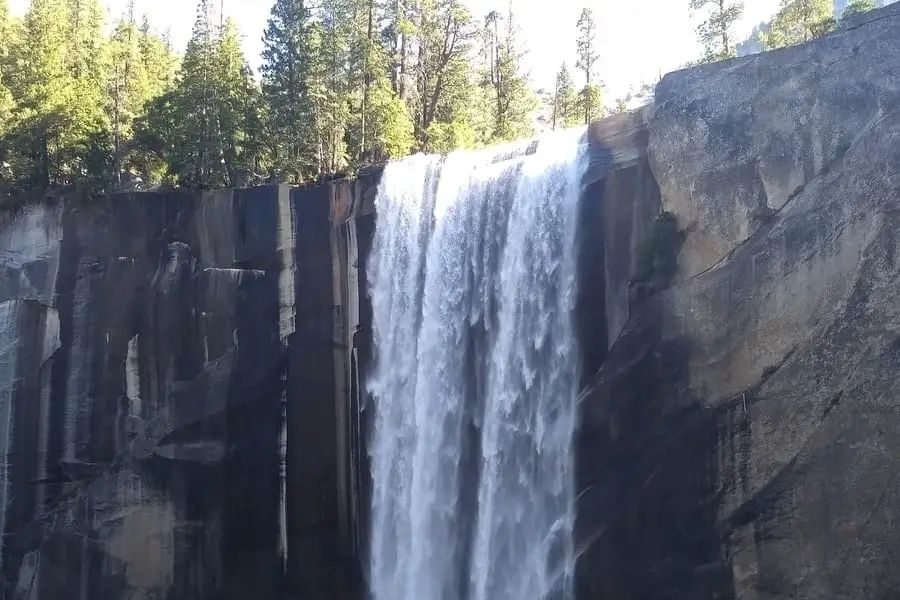 Waterfalls are like nature's shower. Exercise some caution here because of course, not all waterfalls are safe to go showering in. However, they can be a really fun way to cool off and get clean. If you have a waterfall nearby where you are camping then you could utilize it for fun, beauty, and to get clean. Waterfalls can be extremely cold so enter at your own risk.

10. Hot Springs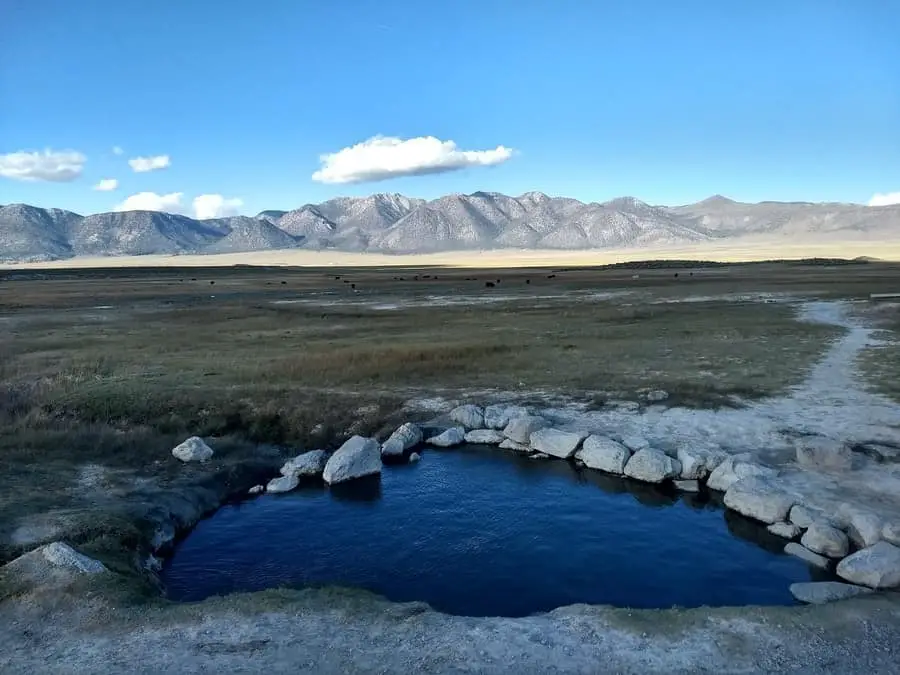 Hot Springs are one of my favorite ways to get clean while camping. I'm not talking about those hot springs that are located in big fancy resorts either, there are numerous natural wild hot springs ready for you to dip your toes in. If you are camping in an area with local hot springs then consider yourself extremely lucky because they are a fine way to stay clean, relax, and enjoy nature.

Be careful to know what you are getting yourself into, some hot springs are much warmer than others, sometimes too hot to bathe in. At the same time, be sure to practice proper etiquette. Normally, if it is an easily accessible hot spring that is publicly known then it is clothes on. If it is a really remote and sorta secret hot spring then going in your birthday suit shouldn't be a problem.

11. Lakes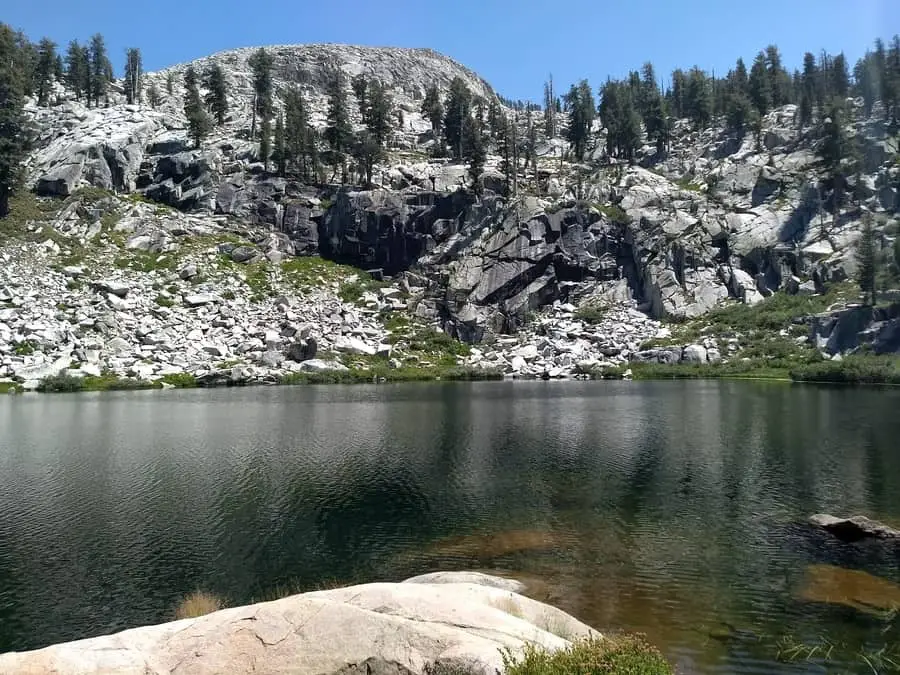 Crystal clear lakes can make an amazing way to stay clean while camping. Always exercise caution when entering bodies of water that you are unfamiliar with, but swimming in a nice clear mountain lake can feel amazing and present a good time. This is probably my second favorite natural option to hot springs. Lakes tend to be a little warmer since they are more stagnant bodies of water compared to things like streams and rivers which we will talk about next.

12. Streams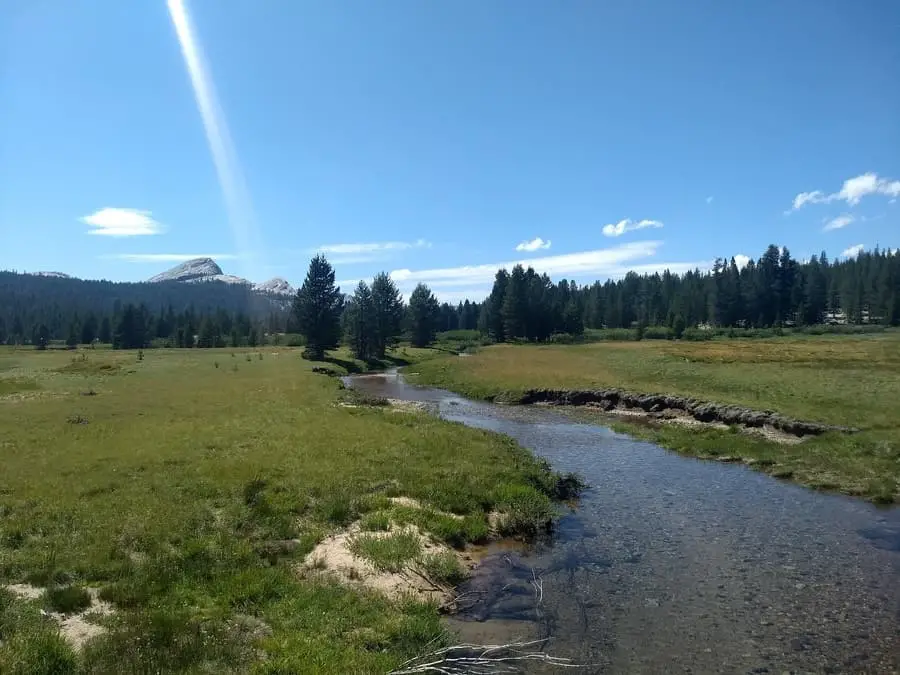 Lots and lots of streams often run by campgrounds and they can be a great water source. They are usually clean, but really cold since they are constantly flowing. Depending on the depth and intensity of the running water, getting clean can be super easy or it could present a challenge, but either way, it is still a good option for getting clean while camping if you can handle the cold water.

13. Rivers
Rivers can be a nice way to get clean while you are camping. Some rivers I would love to jump in and others not so much. My rule is if I can see the bottom then I will jump in. If not then I am much warier. I know that visibility doesn't mean cleanliness but have you ever seen that show River Monsters?

You probably need to be a good swimmer if you are going to be using a river, always exercise serious caution with rivers as the current can be fierce and dangerous. Always enter unfamiliar water sources slowly, carefully, and feet first.

14. Boat Marina
Boat marinas are another place where you can often find showers. Typically the showers are there for people who have a boat rental space there, but oftentimes the showers could be used by the public. If you are camping near the ocean and there happens to be a boar marina nearby then check it out to see if showers are available.

If it is a fancy boat marina then the showers might be located in a clubhouse exclusive to marina residents only, but it never hurts to ask. Some may charge a nominal fee, but at least you might get a shower.

15. Visitor's Center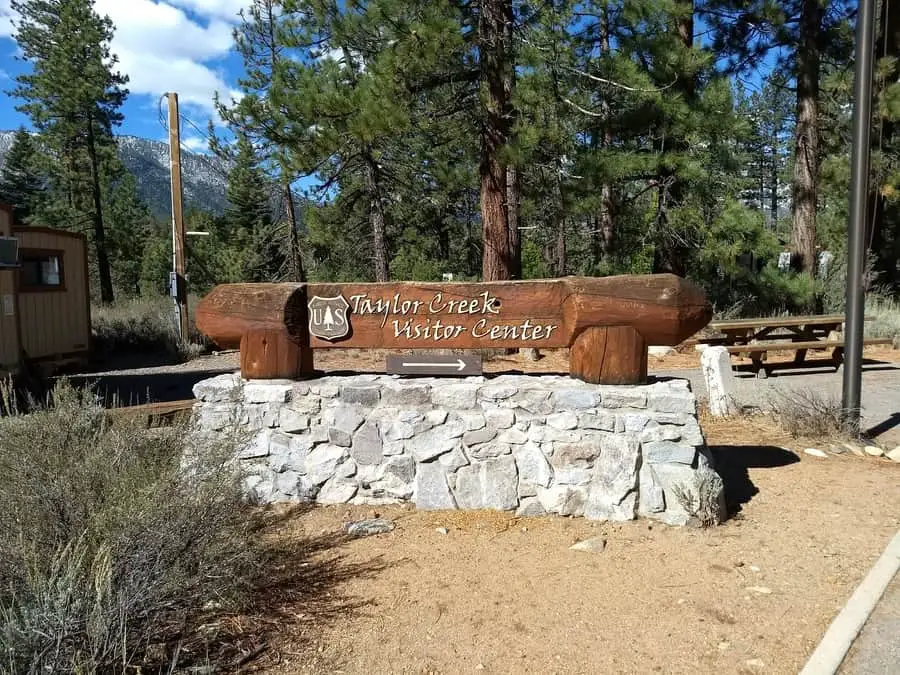 Most places you go camping has some kind of visitor's center nearby. Especially in National Parks. Some of them have shower facilities. I would look up the park's website before heading out to see if the visitor center has showers available. State parks are well known for having showers as well, especially in California.

If all else fails, visitors center's are great places to get information on where you can find showers nearby. More than likely they have been asked the questions dozens of times and they know the best places to go. So if they don't have showers, ask them if they know where to find some.

16.At the beach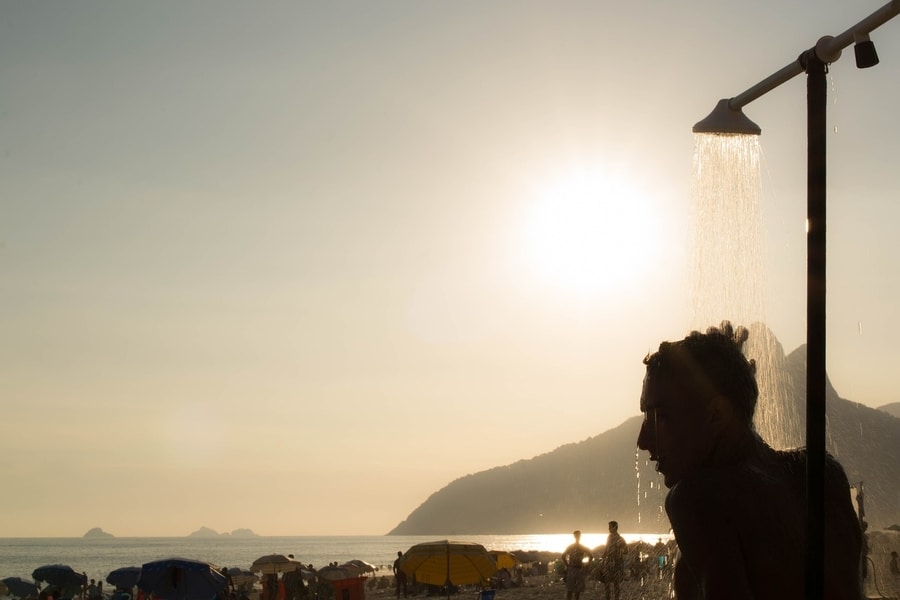 The beach has showers. Sometimes not real showers, but showerheads with freezing cold water that comes out of them. Nevertheless, if you are camping on or near the beach and need a shower you can head down to a public beach and there is bound to be some kind of shower. They are usually there for people to wash the salt and sand off of themselves.

You could take a full shower if you really wanted to. You might need to keep your bathing suit on, and it might be super cold water, but hey, you're clean.

17.Swimming Pools
If you can find any sort of swimming pool nearby where you will be camping, then you can bet that there will most likely be showers there too. To what extent those showers are going to be any good I cannot say for certain, but they will be there. People are supposed to shower before and after they go swimming in a pool, but I doubt that many people do. Going to the swimming pool could be a nice option for you to clean yourself up a bit.

Most likely you will have to just pay for pool access, but it's not all bad, you might end up wanting to spend part of the day at the pool anyway, just be sure to shower afterward, since swimming in a public pool doesn't actually make you all that clean!

18.Unique Airbnb camping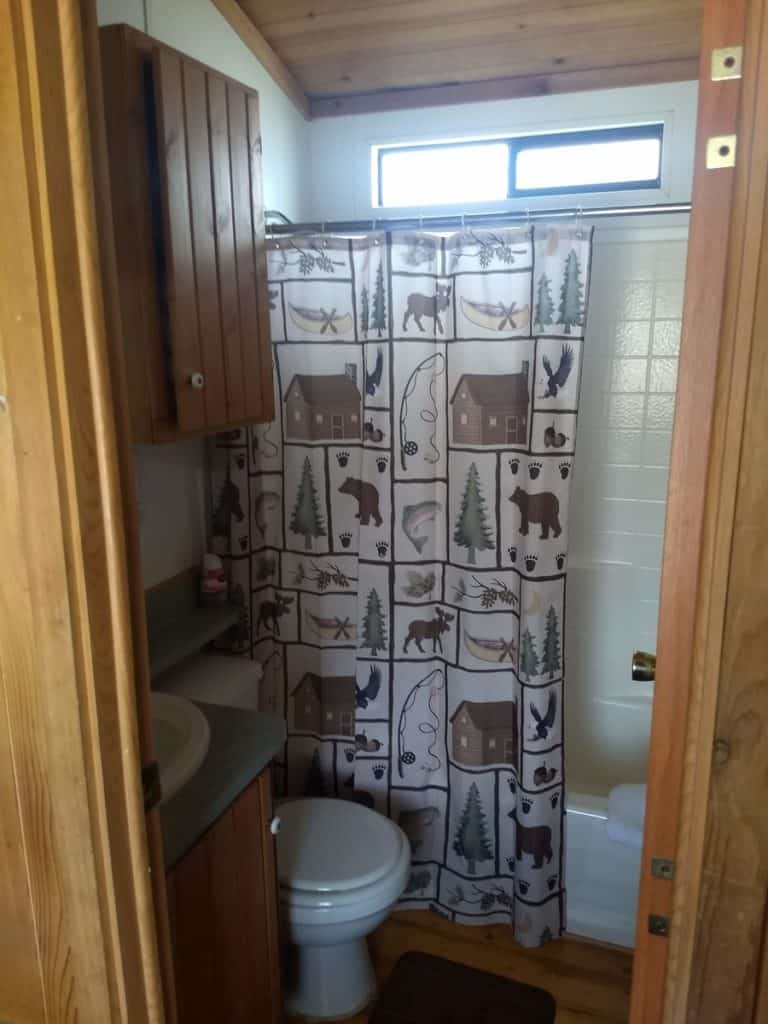 Did you know that you can use Airbnb for camping? Sure it has all kinds of unique camping experiences, some probably nearby you. I have stayed at many interesting places thanks to Airbnb. I think you should give it a try too. If you have never used it before, and you sign up using my invitation link

then you can $40 in free travel credit on any trip that is $75 or more.

Airbnb has options where you can rent cabins, RV's, Tent Sites, fancy tents, and much, much more. It's all individual users that create unique camping experiences and share them with others. Many of these unique camping experiences you can get on Airbnb have showers included, so it's awesome.

19. The nearby gym
Gyms are a great way to get in a real shower when you are camping. Of course, there most likely isn't going to be a gym nearby if you are in a really remote area, but lots of towns and cities have at least one local gym. You could also consider joining a gym that has unlimited access to all of their locations nationwide. A popular option for long term campers and road trippers is Planet Fitness

since they are low cost and have a lot of locations.

20. Truck stops
Truck stops are well known for offering showers, but they never really are seen as a viable option for campers. This is simply untrue, it really just depends on the location of where you are camping and the location of any truck stop nearby. They are frequently found right near the highway so try to look for any truck stops near the highway closest to where you will be camping if you want to try your luck at one.

21. Gear shops
This is one I have never tried, but nearby popular camping destinations there are gear shops that offer showers for the campers and other recreational users. The showers usually run pretty expensive and are timed. But they are real showers. Research in advance if you plan on taking a shower in a town near where you plan on camping.
My Favorite Camping Gear